Air Source Heat Pumps for Old Homes
Heat pumps for old homes
Heat pumps are becoming the number one choice for space heating, especially air-source heat pumps, the go-to HVAC choice for homeowners and builders. Heat pumps were first introduced to homeowners during the 1950s as a viable solution for their heating and air conditioning needs. This article will explore the benefits of air-source heat pumps for old homes and why you should consider them an option.
Due to their popularity, air-source heat pumps have become one of the most efficient and cost-effective. However, homeowners with pre-1900 homes may be concerned about this technology's feasibility. An article on the Historic England website guides installing heat pumps in historic buildings, including pre-1900 homes.
For older houses, additional work, such as improving insulation, pipes, and ductwork, may be necessary to make air source heat pumps work efficiently. Various types are available in today's market to help us decide in making a decision that is a good choice for old house heating and cooling needs. We will look at the statistics of older homes across the UK, Europe, and the world using heat pumps. Additionally, heat pumps can be used to make them more energy-efficient.
Older homes with air-source heat pumps
The need for energy-efficient homes becomes increasingly important as the world moves towards a greener future. One of the ways to achieve this is by using heat pumps, which are becoming more popular globally.
It's a fact that there are many older homes across the world, including in the UK and Europe. For instance, over 40% of UK homes were constructed before 1964. The situation is quite similar in Europe, with many homes dating back to the 19th century. In the US, over 60% of homes were built before 1980. 
According to a survey by Nesta, most heat pump users are satisfied with their system. More than 80% of households in Great Britain reported being happy with their heat pump system, with lower energy bills and higher comfort levels than their previous heating system.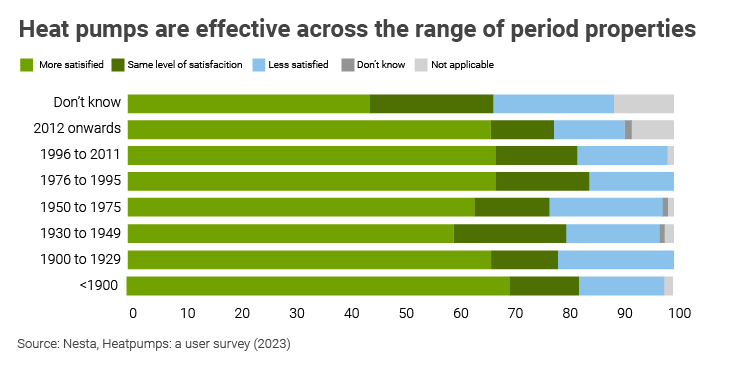 While the Office for National Statistics (ONS) mention that in their report, the age of a property is the most significant factor associated with energy efficiency, ahead of fuel type and property type. Homes built in 2012 or later in England and Wales are much more likely to have one of the top three energy efficiency ratings than older homes.
Almost all homes built since 2012 in England and Wales have a high energy efficiency rating, compared with just 12% of assessed homes built before 1900 in England and 8% before 1900 in Wales. The age of a dwelling affects energy efficiency as building techniques and regulations have changed over time, alongside wear and tear.
The UK props up the table of European countries for annual installations of heat pumps, with Lithuania installing five times as many per year, Italy 10, and Norway 60. UK households consume more of it than almost all of their European peers, at around twice the EU average.
Globally, heat pumps, when used as a primary heating device, cover around 10% of heating needs in buildings today. This corresponds to over 100 million households, meaning that one in ten homes that require substantial heating is served by heat pumps today. However, many more families use heat pumps only for part of the winter or as a supplementary heating source in regions mainly used for cooling buildings.
Retrofitting heat pumps for older homes
Heat pumps are an ultra-efficient device that uses electricity to harvest ambient heat from the air (or ground) to heat your home. They are one of the leading solutions for tackling the carbon emissions of keeping buildings warm in the UK and internationally. The International Energy Agency's (IEA) pathway to net zero by 2050 includes 1.8 billion heat pumps in buildings by 2050, providing 55% of the energy demand for heating globally.
This compares with just 180 million units installed today, providing 7% of the heating. Similarly, the UK's most cost-effective Climate Change Committee (CCC) "balanced" pathway to net zero sees most homes being heated with heat pumps by 2050. Heat pumps usually work in even older buildings, according to Marek Miara, who works for the Fraunhofer Institute for Solar.
The industry group estimates that by 2030, five times that figure will be installed annually. Therefore, it is recommended to retrofit old homes with energy-efficient heat pumps. This can be achieved through various measures such as insulation, air sealing, and installing efficient heating systems. By implementing these upgrades, homeowners can significantly reduce energy consumption and enhance the overall comfort of their living spaces.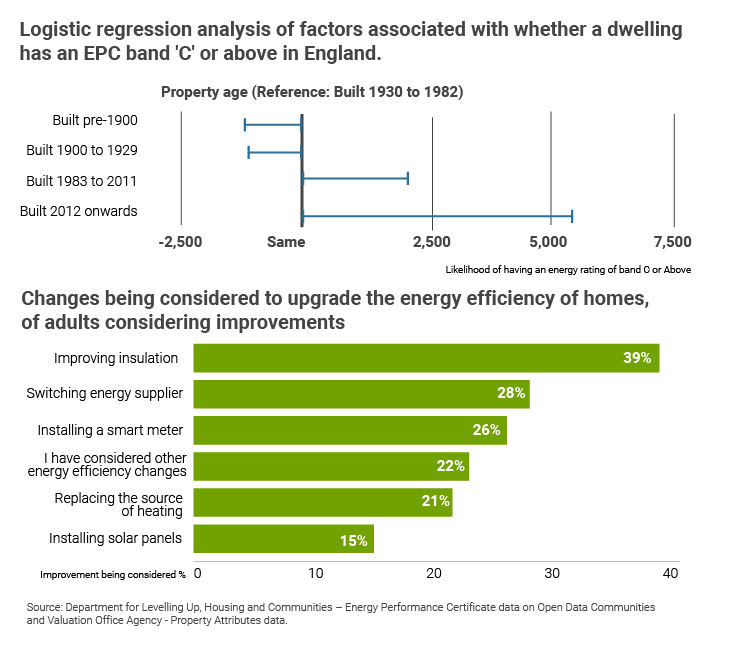 Can heat pumps work in pre-1900 homes?
The appeal of older homes has only grown in recent years, as they offer a unique charm and character not often found in modern properties. However, many older homes come with outdated and inefficient heating systems that can be costly. Fortunately, the solution to this problem comes from heat pumps, which offer a modern, eco-friendly way to heat homes.
Often passed down through generations, these homes are integral to their communities. Heat pumps offer a way to preserve the history and character of these properties while also modernising their heating systems. The trend towards energy-efficient homes is growing; this upgrade may seem overwhelming for those who live in pre-1900 homes. But with careful planning and consideration, it is possible to make the switch.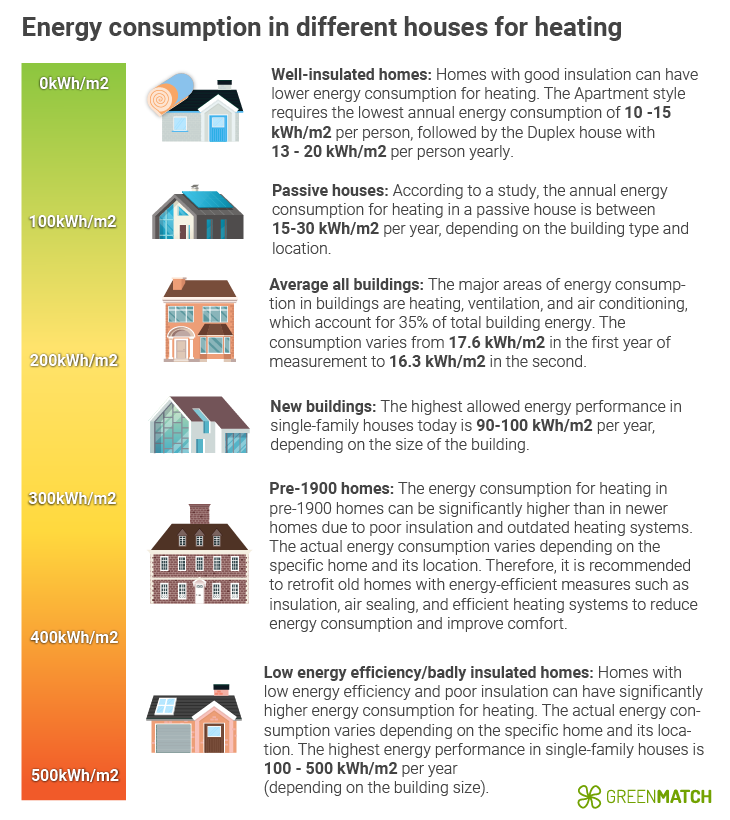 Older homes across the UK, Europe, and the world are less energy-efficient than newer homes. The age of a property is the most significant factor associated with energy efficiency, ahead of fuel and property types. With so many properties across the UK, Europe, and the world needing modernisation, it's essential to consider the benefits of this technology. 
By upgrading to a heat pump, you can enjoy a more comfortable and energy-efficient home while preserving your property's unique character; older homes can become more energy-efficient, contributing to a greener future.
Design considerations: heat pump loads older building
When considering installing a heat pump in an older home, it's crucial to understand the heating and cooling loads involved. These loads refer to the heating or cooling required to maintain a comfortable temperature in your home. When it comes to older homes, the loads can be more complex due to factors such as insulation levels, window types, and ductwork. 
Addressing your home's thermal envelope is highly recommended before installing a heat pump. However, some unique tips exist when sizing and installing a heat pump.
Steps to consider when installing air source heat pumps for old homes
Sizing and Equipment Selection: The first step in installing a heat pump in an older home is determining the heating load. One way to determine the heating load is to perform manual heating load calculations or monitor the runtime of your existing heating system, which can also give you an estimate. Once this is determined, working with a professional HVAC contractor who can help you navigate these complexities and make the best decisions for your home is best.
Installation: Addressing your home's thermal envelope before an air source heat pump installation is highly recommended. This will help ensure that your home is as energy-efficient as possible, reducing the heating load and making it easier for the heat pump to keep at a comfortable temperature.
Benefits: There are several benefits to installing a heat pump in an older home. They are energy-saving, climate-friendly, and often affordable. They can also be eligible for rebates and incentives from state and local governments and utility companies.
Caveats: As Consumer Reports notes, heat pumps might struggle in drafty, poorly insulated homes. You should upgrade your electrical service to support whole-house heat pumps.
Efficiency and cost savings for old homes
As homeowners look for ways to reduce their energy bills and carbon footprint, away from the traditional heating systems, which can be costly and inefficient, air-source heat pumps have stepped in to provide a better solution. They transfer heat from the air or ground into your home rather than generating heat like traditional systems. This results in less energy consumption, which leads to significant cost savings. 
Heat pumps are also a more efficient option because they don't rely on fossil fuels to produce heat. As a result, they release fewer greenhouse gas emissions, making them an environmentally-friendly choice. Furthermore, heat pumps can also provide cooling during the summer, making them an all-around solution for year-round comfort.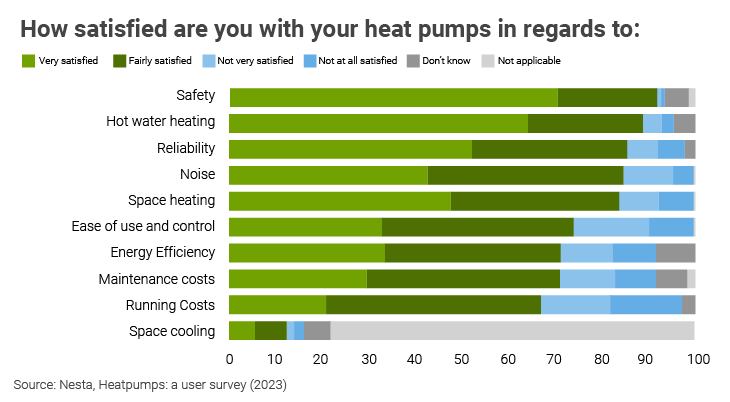 Cost saving for homeowners is a priority to save hundreds of euros annually on energy bills. They are more efficient than traditional home heating and cooling systems. Heat pumps can be eligible for rebates and incentives from state and local governments and utility companies. These incentives make the cost of installing a heat pump more financially attractive to homeowners.
Proper installation and maintenance can offer reliable and efficient heating and cooling for many years. Although the initial installation cost may be higher than traditional systems, the long-term cost savings on energy bills make it a worthwhile investment.
Heat pumps offer a more energy-efficient and cost-effective solution for heating and cooling homes. This is particularly beneficial for older homes with outdated and inefficient heating systems. By investing in a heat pump, homeowners can enjoy a more comfortable home while reducing their carbon footprint and saving money on energy bills. Working with a professional HVAC contractor can help you navigate these complexities and make the best decisions for your home.
Enhancing comfort with air-source heat pumps
If you have an older home, you may struggle with seasonal comfort and energy efficiency issues. Air-source heat pumps can be an excellent option to address these concerns. Today's technology allows for quiet systems with superb energy efficiency and comfortable performance, even in extreme outdoor temperatures. 
However, to ensure the best performance, working with an experienced contractor who can evaluate your home's unique needs and recommend the correct system is crucial. Why not let GreenMatch take the hassle out of sourcing quotes? We can directly connect you with up to 3 licensed installers instead.
Fill in our quick, easy form, and our team will find the best installers for your home's unique specifications. In 48 hours, you will hear from up to 3 locally based installers, saving time from searching for and researching installers yourself.
Quotes from local engineers
Payment by finance available
Save up to £1100 per year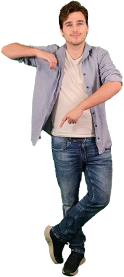 Optimise your home and save the planet
Call us to get quotes
We will get you the best deal