What is a condensing boiler?
Condensing boilers are water heating appliances which run on gas or oil. As the name implies, the boiler's functioning principle is based on water vapour condensation – a process that allows for more heat extraction from the fuel that is used. It does so by using the previously untapped heat that comes from exhaust gases, that in the case of a conventional boiler system, would normally be released into the atmosphere.
Thus, a condensing boiler is able to take advantage of this latent heat by turning the water vapour, that gets out together with exhaust gases, into liquid condensate. In so doing, a condensing boiler can deliver a higher efficiency rate, which ranges from 86 to 92%, depending on the model.
Debunking the myths about condensing boilers

"A Condensing boiler is only efficient when fully condensing."
Given that a condensing boiler bears a large heat exchanger, it does not have to condense at full capacity in order to be efficient. Generally, a new condensing boiler, which runs on gas, can ensure an efficiency rate of between 92-95%, compared to the 85% of a non-condensing boiler.

"The condensing boilers are expensive."
Thanks to latest technology developments in the field of thermodynamics, the heat exchanger materials that used to be quite expensive in the past are now cheaper and more accessible, considerably reducing the manufacturing costs of a condensing boiler.

"Condensing boilers need larger radiators."
Although a marginal benefit of about 3% (in terms of heating capacity) can be achieved by coupling a condensing boiler with oversized radiators, it proves impractical and not that cost-efficient as one might expect. Thus, one shall not worry about the appropriateness of operating a condensing boiler with standard size radiators, all the more so when most of the current heating systems have already integrated large radiators.

"A condensing boiler is less reliable."
Even though the very first models were using somewhat less reliable components compared to conventional heating systems at the time, the latest upgrades that were carried out throughout the last 10 years or so, have significantly improved the quality as well as the reliability of the condensing boiler.

"Condensing boilers are difficult to install."
Apart from finding a suitable place for setting up the condensate drain, installing a condensing boiler is not much different from installing an ordinary gas or electric boiler.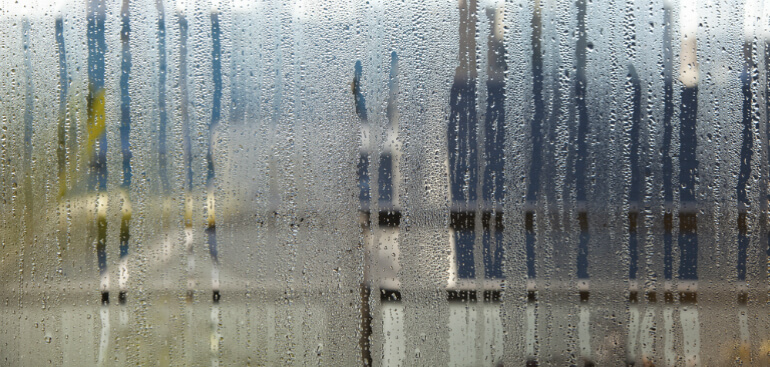 "The condensing boiler plume is a nuisance."
Since the flue gases leaving the condensing boiler are cool, they tend to produce a noticeable mist of water vapour around the flue terminal (outlet) itself (as the gases condense upon contact with the surrounding air masses). Although it might bother some homeowners, the accumulated plume is not a problem at all. It actually proves that the boiler is working as intended. Nevertheless, one should give much attention to the boiler and flue location prior to installation, as to make sure that the forming plume won't get close to the neighbouring properties or pedestrian paths.

"The boiler's condensate represents a serious problem."
With modern condensing boiler systems, only about one litre per hour of condensate is produced, which has the pH levels of between 3.5 and 5. If a proper drain pipe is installed, then one has no reasons to worry about it. To ensure it is installed properly, you should always get an MCS-certified installer to carry out the work.

"Condensing boilers are hard to maintain."
Condensing boilers are not harder to maintain than conventional boiler systems that run on gas or electricity. The only difference comes down to ensuring that the condensate drain is clear while used.
"Condensing boilers are not widely available."
With the increasing numbers of manufacturers that are able to offer a wide range of regular and combi condensing boilers, the myth with respect to the boiler's availability simply did not stand the test of time.

"Condensing boilers cannot be fitted to or paired with the existing heating systems."
Condensing boilers can replace most of the existing boiler systems. As it is usually the case with the conventional boiler replacement works, the effectiveness of the control system and type of hot water cylinder should be assessed when conducting a site survey, if one wishes to capitalise as much as possible on replacing his/her boiler. In addition to this, in order to ensure that the new installed boiler will boast a superior efficiency rate, it is important to clean and flush the existing heating system before fitting the boiler itself.
Get Quotes on Condensing Boilers!
If you have decided to purchase a boiler, but you are not sure which type you would like, we are ready to help you. Fill out the form on this page with your personal preferences and information, and we will provide you with up to 3 different suppliers of boilers. You are free to choose the offer that best suits your needs. The service is free, without obligation, and takes only a few minutes.
Quotes from local engineers
Payment by finance available
Save up to £1040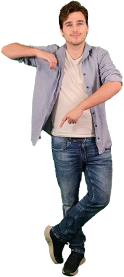 Optimise your home and save the planet