What Is a Heat Pump Water Heater?
Heat pump water heaters are an energy efficient way of supplying your domestic hot water needs, and can complement any heat pump for space heating.
This water heater can be considered a type of air source heat pump that extracts ambient heat from the surrounding air, and circulates that heat around within the pump to further increase the temperature.
A heat pump water heater is two to three times more efficient than an electric water heater because it moves heat around instead of generating heat by itself.
The efficiency of a heat pump water heater relies on the quality of the system, the calibre of the installation, the average temperatures of your climate and the positioning of the compressor unit.
There are two types of heat pump water heaters:
Split systems: the water tank and compressor are separate – just like an air conditioning system.
Integrated units: both the compressor and the water tank are placed together. The whole system is usually installed outside.
In this article, we'll look into how heat pump water heaters work and if they're worth it.
If you already know that you want to install a heat pump water heater in your home and don't want to waste any more time, then GreenMatch can help you. We can put you in touch with up to 3 heat pump installers from our wide network of vetted UK technicians. This way, you can avoid wasting hours of your time researching and contacting heat pump installers yourself, and easily find someone available in your area.
Click the button below to receive up to 3 free, non-binding quotes from trusted installers near you. You can then compare these quotes to ensure you get the best deal.
Quotes from local engineers
Payment by finance available
Save up to £1100 per year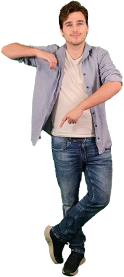 Optimise your home and save the planet
How Do Heat Pump Water Heaters Work?
Heat pump water heaters use electricity to draw the surrounding air and circulate it through the pump, causing the temperature to increase and is then dumped into the water tank ready to be used for domestic hot water heating.
In essence, a heat pump water heater works just like a refrigerator, but in reverse. Instead of pulling the hot air from the inside and dumping it outside, a heat pump water heater draws in ambient air from the outside and warms it up inside.
A heat pump water heater is more efficient than an electric water heater because it does not use electricity to generate heat — which an electric water heater does. Instead, it absorbs heat from the outside and then uses electricity to circulate that heat, ultimately transferring that heat into the water.
This type of heat pump produces condensation in the process, and you will need to install a condensation drainage system (which could be a condensation pump too).
Do Heat Pump Water Heaters Work in Cold Climates?
Heat pump water heaters absorb the ambient air and then heat that up inside the system. If the surrounding air is cold, then the heat pump will have to work harder to heat it up, making them less efficient in cold climates. They work ideally in locations with year-round temperature ranges of 4°C to 32°C.
In addition, heat pump water heaters tend to cool the space around them because the cold air is expelled while the hot air is kept inside the heater. This means that in the winter, you would have a heat pump water heater that further cools your space.
However, if you have a furnace room that houses wood fired boiler stoves or oil fired boilers, you could also install the heat pump water heater there, and therefore it would absorb the heat that is lost from the boilers.
Installing a Heat Pump Water Heater
The proper installation of a heat pump water heater relies on many aspects. Some of these factors include your home's layout, climate, and local building regulations. Thus, it is recommended that you have a qualified plumbing and heating contractor that can install your heat pump at proper standards.
Heat pump water heaters need to have at least 28.3 cubic metres of air space around the exact water heater. The cool air exhaust can be depleted into the rooms or outdoors, but it is best to install them in a place with excess heat, for example, a furnace room. Heat pump water heaters can be a bit noisy, which is another reason why placing it in a furnace room would be a good solution. The installation time taken is around 1 – 3 days in order to extensively design and plan the process.
Is a Heat Pump Water Heater Worth It?
A well-designed and installed water heater use less energy than ordinary electric cylinders, making them a worthwhile investment for your home. Heat pump water heaters can work in places where solar water heaters fail due to the fact that they don't need a lot of contact with the sun, like the south side of hills.
If you choose the proper heat pump water system it can also give you 'central heating'. They do so by pumping warm water from the tank around a system of underfloor heating pipes. Other heat pump systems can also be used to heat up a hot tub, a spa or a swimming pool at a better cost than a regular electric heater.
There is a major growth witnessed in the long term for heat pumps in the UK. Installing heat pumps, without a doubt takes longer but is considered a good investment in the long term both environmentally and economically.
If you wish to the find the best heating solutions for your home, then let GreenMatch help you. Since not all heating engineers are trained to install heat pumps, it can be difficult to find a qualified installer near you. At GreenMatch, we have a network of vetted heat pump installers across the UK, so we can easily connect you with up to 3 installers available in your area.
Our free service ensures you save time and have peace of mind in your chosen installer's capabilities. Click the button below to get your free, non-binding quotes today, and choose the best deal.
Quotes from local engineers
Payment by finance available
Save up to £1100 per year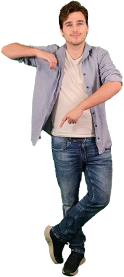 Optimise your home and save the planet