About Glow-Worm
Glow-Worm is a British company established in 1934 in Derbyshire. It still manufactures in England, in Derbyshire at its Belper production facility.
In 2001, Glow-Worm was acquired by Vaillant and is now part of the second largest European company in the heating sector.
The company is really good in producing boilers that can be hidden in the house due to their low weight and small size.
Almost every year, Glow-Worm comes up with a new innovative product to constantly satisfy the needs of its customers and increase its market value.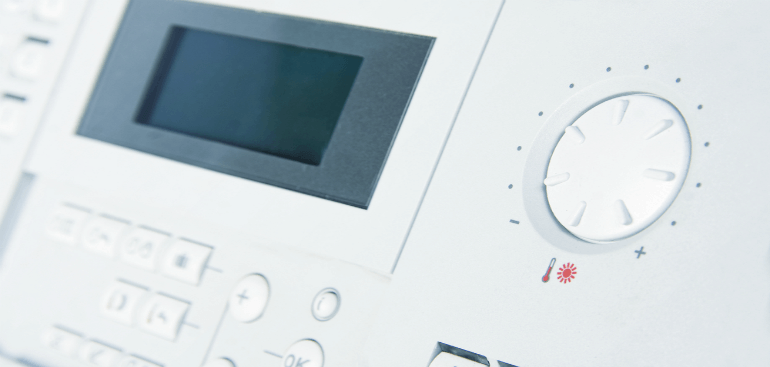 Combi Boilers
Glow-Worm offers a variety of 6 combi boilers, each with specific characteristics.
Ultracom²
This type of combi boiler benefits from a 2 years warranty and is compatible with LPG (Liquified Petroleum Gas) without any separate conversion kit. Its main characteristics are the following ones:
5 second hot water delivery
it is a quiet appliance that can be placed wherever you want inside your property
It also benefits from a stainless steel heat exchanger to insure efficiency and reliability
Ultracom² 35 Store
This combi boiler is the best out of the whole combi boiler range, with an unlimited water supply that heats instantly. It is mainly suited for big properties and contains a water vessel to save space.Its DHW (Domestic Hot Water) flow rate is of 19.7L per minute at a temperature of 35°C.
This combi boiler can reheat in less than 5 minutes so it is fast in operations
2 years warranty
LPG compatible without a conversion kit
Flexicom
This type of boiler is really convenient for small houses where there is not so much space. Indeed, Flexicom suits in a kitchen cupboard so it is quite convenient to install, it is not space consuming and improves the design of your home. It is best fitted for 3 beds semi-detached properties.
It benefits from a direct rear flue option
This boiler also has a 2 years warranty
Ultimate
This combi boiler differs from the other ones as it has a 5 years warranty against 2 years for the other models.It matches power of 30kW and 35kW and has a LCD interface which makes it a user-friendly device. It also has a stainless steel heat exchanger and is compatible with LPG.
Betacom²
This product has a 3 years warranty and is Glow-Worm's best value for this type of warranty. You can either choose the 24 kWh or the 28kW models. It also includes, among other features, a clock and a flue.Moreover, this product is totally manufactured and produced in the UK.
This product is also available for 24 kWh or 28 kWh and has a 2 years warranty. This boiler is designed for small to medium-sized houses. However, unless the Easicom, this product has a warranty of 2 years.It benefits, as the other combi boilers, from a LCD display interface and is compatible with LPG.
Heat Only Boilers
Concerning the heat only boilers, Glow-Worm offers to its customers two products:
Ultracom hxi
This product earned the award 'Which? Best Buy' for its high efficiency in 2008 and 2010. This product fits large homes with a complex water supply and offers a 7 days programing option.
It benefits from a 2 years warranty
This product has an inbuilt frost protection
It is made with easy push button controls 
As the other Glow-Worm products, the Ultracom hxi has a compatibility with LPG and a stainless steel heat exchanger.
Flexicom hx
The main difference between this product and the Ultracom hxi is the fact that the Flexicom hx is designed to fit small to medium-size homes whereas the Ultracom hxi is designed for larger scale houses. Therefore, this product is designed to fit in a kitchen cupboard and thus save space in your home. It also benefits from a 2 years warranty.
System Boilers
Flexicom sx
This system boiler suits every type of house, from a small house to a 4 beds-detached house. This model is compatible with any kind of cylinder to allow you to save on your installation bill by choosing the system that fits. As its name says, this product is really flexible because it has a direct rear flue. It has a 2 years warranty and an inbuilt frost protection option.
Ultracom² sxi
Ultracom² sxi does not need a cold water tank in your property. It provides you with a 2 years warranty and has a stainless steel heat exchanger, as do most of Glow-Worm products. It can also be compatible with LPG. Moreover, you can also add a plug in digital timer.
Fill in the form in just 1 minute