An Impressive Number of Brits Are Choosing Solar for Their Homes
If you asked someone from Southern Europe, say sunny Spain, to name a few European countries where solar energy is used extensively, the UK would probably not be at the top of their list. And, if you told them the country is actually fourth in terms of photovoltaic systems installed, one place above Spain, there is a strong chance that they would laugh at you. How could the rainy, gloomy United Kingdom be installing more solar panels than the country with the best solar potential in Europe? And yet, the figures keep growing, and the future seems bright.
Want to join the growing number of UK homeowners and businesses reaping the benefits of solar energy?
GreenMatch has already helped thousands of UK homeowners go solar. By investing in solar panels you can reduce your energy bills and reduce your carbon footprint. Take the first step today by getting up to 3 free, no-obligation quotes from reliable installers.
Quotes from local engineers
Payment by finance available
Save up to £729 per year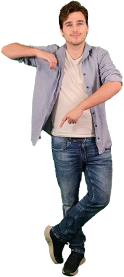 Optimise your home and save the planet
The Numbers
Last year alone, solar power in the UK almost doubled. New installations in homes, workplaces and solar farms amounted to a total of 709,000 installations. Experts believe that 10 million homes should be equipped by 2020, which means that more than one third of households would be utilising solar energy and up to 40% of the total volume of electricity would be generated from the sun during summer.
Today, the number is still around 1.5 million houses, but it's easy to see how fast the numbers are growing: the gigawatts of solar panels installed went from 2.8 to almost 5 between 2013 and 2014, and the 5GW threshold was surpassed in 2015.
The UK is installing solar panels faster than any other European country, and solar seems to be one of the most popular forms of energy generation with 80% support from the public, despite the weather conditions. Surprisingly, the country's temperatures can make the panels more efficient, while clouds are not a problem for electricity production.
The Reasons
The spectacular rise in installations of solar panels definitely has a lot to do with money saving, since they only carry an initial cost and produce free energy for the rest of their (very long) lives. With the recent advances in technology, panels have become cheaper and more efficient, and the cost of solar panels is decreasing. By 2030, it will likely be cheaper compared to gas and fossil fuel, since the latter's price is not changing.
The popularity of solar power in the UK has spread from domestic use to all other sections of society. Today, panels can be seen on schools, churches, farms, police and train stations, and even bridges. Schools are receiving special attention by the government, which recently celebrated the 1000th panel installed on a school. The targets set for 2020 are for 24,000 commercial rooftops, 2 million homes and 2000 solar farms.
Meanwhile, London generates almost as much solar power as Madrid, and the industry has huge potential for job creation. Experts estimate that, with the right support, solar energy could bring 50,000 jobs to the UK by 2030. The UK fits into a worldwide trend of increase in installed capacity. This year, for the first time, more electricity was produced with renewables than with nuclear plants, with special thanks to solar systems.
The future of solar in the UK is very bright. As the UK ranks as one of the largest markets in Europe, it shows how solar is an attractive option regardless of the climate.
Interested in solar panels in the UK, but not sure where to start? Getting solar panel quotes is a great first step. With over 1 million homes in the UK already equipped with photovoltaic systems, you can trust that you're making a smart choice. Get up to 3 solar panel quotes from reliable installers now and start your journey towards a more sustainable future.
Complete our simple 30-second contact form by clicking the button below to get your solar panel installed as fast as possible and without any hassle. GreenMatch will provide you with up to 3 free quotes that you're not obligated to accept.
Quotes from local engineers
Payment by finance available
Save up to £729 per year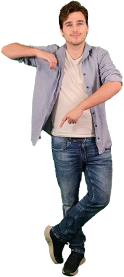 Optimise your home and save the planet