Offshore Solar Plants
Alternative energy sources such as offshore wind farms are already taking advantage of all the space water has to offer. Solar energy is expected to rival offshore wind turbines as there are currently many projects developing floating solar panels.
This doesn't come as a surprise as offshore wind turbines already proved it was a good idea to use the sea as a planting area. Besides, we are residing on the "Blue Planet" where water occupies 71% of the planet's surface. Since we don't use all that area filled with water like we do use the land fields, it is the perfect place for renewable energy plants.
There are many advantages of solar energy, but in many cases the capabilities of the panels are not being fully utilised. Panels need to take full advantage of sun rays during the day, but on many occasions this might be hard to accomplish. Therefore, prospects for offshore solar panels are huge.
Offshore solar panels show promise for renewable energy, but the cost of installation and space needed may be prohibitive for many. If you're looking for a more economical option to reduce your energy bills and carbon footprint, consider installing solar panels on your home's roof.
With GreenMatch's free quote service, you can compare up to 3 quotes from reliable installers to find the most cost-effective option. It all starts with clicking the button below.
Quotes from local engineers
Payment by finance available
Save up to £729 per year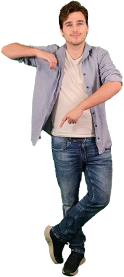 Optimise your home and save the planet
Ideas and Concepts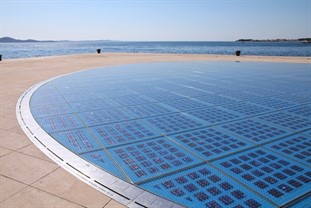 Many companies have come out with different concepts for floating solar plants. For instance, DNV (Global consultancy and certification firm) unveiled designs of such floating solar arrays that would directly rival offshore wind turbines. The project aimed to create artificial islands linked together, supporting more than 4,200 solar PV panels across a field with the size of a football pitch.
The islands could generate electricity for more than 30,000 people. Even though the plan is achievable, the project is currently on hold as findings show that due to the many oil and gas offshore farms already existing, installing further energy farms could cause a lot of major incidents.
A Swiss company called Viteos is taking a different approach and are building much smaller artificial islands that are floating in areas where there are no other offshore energy farms. The company's mission however, is to monitor the corrosive effects of water on the installation. The focus is more on R&D for future development of the technology rather than just pure energy generation.
How Can Seawater Help Solar Panel Manufacturers?
Seawater could prove to be a "game changer" for solar panels manufacturers and the whole industry. Since one of the key components in photovoltaic panels is Cadmium Chloride, which is extremely toxic and expensive, it affects both the manufacturing process and the price of solar panels.
Researchers from the University of Liverpool, however found out that seawater contains Magnesium Chloride, which could replace the highly toxic and pricy Cadmium Chloride. The fact that it can be extracted from seawater also means that supply is in abundance.
The price difference of the materials is more than significant. Cadmium Chloride costs around 300$ per kg and Magnesium Chloride on the other hand costs just 1$ per kg and is so safe that it is used for producing products such as bath salts and tofu.
In terms of efficiency, the Liverpool research shows that Magnesium Chloride can have the exact same effect as its toxic substitute.
Thus, replacing Cadmium Chloride with Magnesium Chloride would save the industry a massive amount of money and reduce risks of producing solar panels. This way, the natural solar energy can be generated by a product that relies heavily on a natural material itself. With prices going further down, panels will become available for a bigger portion of the population. You can find additional information about the research here.
What Does the Future Hold?
Once again we have discovered a way to benefit from the sea. This time, the discovery can give the whole solar energy industry a significant boost. Offshore solar farms are yet to be fully utilised as there are many obstacles at the moment. With time however, they could prove to be more efficient, cheaper and of course eco-friendly than the current oil and gas offshore farms and thus replace them.
The Liverpool research shows an alternative way of producing solar cells and it could lead to further findings that can help popularising solar panels, making the future of solar energy brighter. Ultimately the mission is to create a sustainable living conditions for us all.
Ready to take advantage of the sun's energy now by getting up to 3 quotes for solar panels on your home's roof with GreenMatch's free quote service? With GreenMatch you not only will be on your way to reducing your carbon footprint, but you're saving money on energy bills and hours of research.
If you want to take the next step and invest, then fill in the contact form and GreenMatch will provide you with up to 3 tailored quotes on solar panel suppliers in your area. Our service is a hassle free service that is completely free of charge and without further obligations!
Quotes from local engineers
Payment by finance available
Save up to £729 per year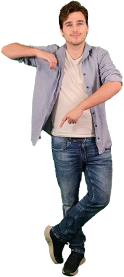 Optimise your home and save the planet