About Ariston
Ariston is part of the Ariston Thermal Group, that owns 53 companies, 22 production sites and 150 distribution countries. The vision of the group is to be 80% highly efficiency renewable by 2020. The group was founded in Italy in 1930 and nowadays is present worldwide.
In the UK, its headquarter is located in Birmingham. The main focuses of the company are on integrity, people, excellence, sustainability and customer satisfaction.
Boilers Provided by Ariston in the UK
Here you will be able to find the three main types of boilers provided by Ariston: combi boilers, system boilers, heat only boilers and Flowsmart boilers.
Combi Boilers
Class HE Evo and E-Combi Evo
This type of combi boiler has a guarantee of 5 years. Its main features are:
Unique AUTO function optimises efficiency of boiler and system
Anti-frost and anti-scale device
Stainless steel heat exchanger
Range of wired and wireless controls
System Boilers
Ariston's system boilers benefit from a user-friendly interface and more developed control options and electrical connections.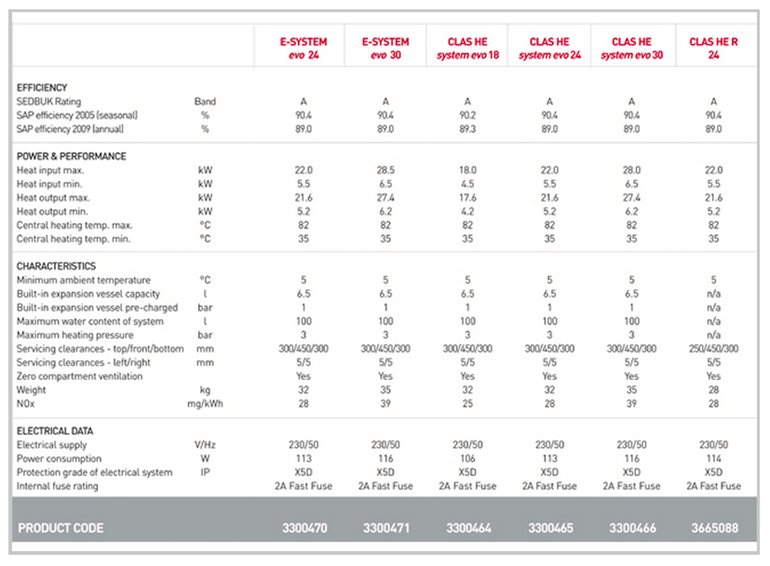 Heat Only Boilers
These kinds of boilers are made for old UK properties. They use a hot water cylinder and a tank in a loft to provide hot water to the household. The characteristics of heat only boilers are:
240v switching
Unique AUTO option which leads to an optimisation of the boiler system
Two temperature management zones allow the household to manage the upgrades of standard systems.
FlowSmart
Considered as the new boiler generation, FlowSmart addresses demands for above average hot water demands. This system matches the performance of a hot water system boiler combined with a 200L unvented cylinder while consuming 25% less gas. This product is designed for large household needs.
FlowSmart Original.
This new product offers:
5 year guarantee
Long periods of hot water delivery
Space efficiency
¤ An additional photovoltaic immersion heater can represent a renewable source for the household. It is a supplementary resource that can be used with the FlowSmart system to increase the household energy savings and decrease CO² emissions.
Are you interested by a particular boiler? Fill out the form on the top right of this page to get more information regarding what type of boiler best fits your needs. Do not hesitate, it is free and with no obligation!
Fill in the form in just 1 minute