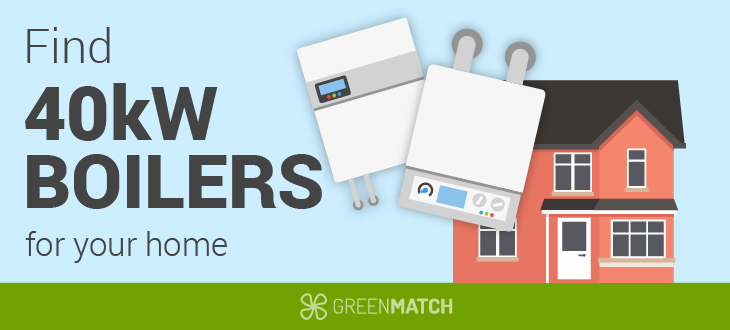 A 40kW boiler is a particularly good fit for large homes as it can run up to 20+ radiators. So you shouldn't need to worry about heating up your home.
Deciding on a new boiler for your home can be stressful with all the different factors you have to take into consideration. One of the most important factors to keep in mind is the output size. If you're looking for a 40kW boiler then you've come to the right place. In this article we'll talk you through the different types of boilers and models available in 40kW.
But if you're still not sure what size of boiler you need then don't worry. In the table below you can get a better idea of which output size you'll need for your home:
| No. of Radiators | Combi | System | Heat-only |
| --- | --- | --- | --- |
| Up to 10 | 24-27kW | 9-18kW | 9-18kW |
| Up to 15 | 28-34kW | 18-26kW | 18-26kW |
| Up to 20 (and over) | 35-42kW | 27-40kW | 27-40kW |
As well as the output size and type of boiler, you also need to think about the efficiency rating and warranty length. This is why it's important to compare multiple 40kW boilers to ensure you're getting a model that best suits your needs.
Last but not least, you'll also need to compare prices. But where do you even begin with this? How are you meant to know if you're getting a bargain or being scammed? This is where GreenMatch comes in. We have a large network of qualified heating engineers across the UK, which means we can easily connect you with reliable installers available in your area so you can objectively compare their rates.
By clicking the button below, you'll receive up to 3 free boiler quotes from different installers, which you can then compare to ensure you're getting the best deal possible. What's more, you're not obliged to accept any of the offers you receive, so you have nothing to lose. Click the button below to get your free quotes and have your new 40kW boiler installed in no time.
Quotes from local engineers
Payment by finance available
Save up to £1040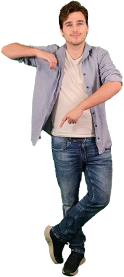 Optimise your home and save the planet
40kW System Boilers
If you have a large home with a high energy demand then a system boiler is likely to be a great choice. System boilers are some of the best boilers for large houses because they work alongside a separate water cylinder which enables them to deliver greater volumes of hot water.
Below we've listed some of the best system boiler options available in this size for you to consider, including a 40kW oil boiler for those who don't have access to the gas grid.
1. ATAG I40S 40kW System Gas Boiler
ATAG is well-received by its customers, being one of the best-rated boiler brands on Trustpilot UK. ATAG offers high-quality boilers including the I40S 40kW system gas boiler. This model is also available in output sizes 32kW, 24kW, 18kW, and 15kW.
Some of the key features of this boiler include user-friendly controls so you can easily oversee your home's heating needs. It is also highly reliable, with ATAG offering a warranty up to 14 years and even a lifetime replacement guarantee on the boiler's heat exchanger.
Efficiency: 94%
LPG Compatible: Yes
Central Heating Output: 38.8kW
Warranty: Up to 14 years
Estimated price (excl. installation): £1,510 (inc. VAT)
2. Vaillant ecoTEC plus 637 System Gas Boiler
Vaillant is a popular brand amongst homeowners in the UK. Even though Vaillant doesn't have any boilers with exactly 40kW as an output, its ecoTEC plus boiler with 37.6kW should still easily meet your heating and hot water needs. This model is also available in 48kW and 64kW if you are in need of more power, as well as a range of smaller output sizes.
Many of the components of this boiler, such as the pump and expansion vessel, are built into the unit itself. This will make the installation process easier and quicker. Some other standout features of this boiler include frost protection, so it can function at an optimum level all year round, and its own app so that you can control your heating even when you're not at home.
Efficiency: 94%
LPG Compatible: No
Central Heating Output: 37.6kW
Warranty: 10 years
Estimated price (excl. installation): £1,537 (inc. VAT)
3. Mistral Sealed System CS4 41kW Oil Boiler
If you live in a large home and aren't connected to the gas grid then a system oil boiler is likely to be one of the most accessible and suitable options for you. Even though oil is not the best fuel type for the environment, this Mistral sealed system CS4 boiler comes with a high efficiency rating to make sure you're getting the most out of your fuel and money.
This model is also available as an outdoor unit, and in output sizes 20kW, 26kW, and 35kW, so you're likely to find something that fits your home's needs. It is also designed to fit under a standard kitchen worktop and has a white casing to blend in with kitchen appliances.
Efficiency: 93%
LPG Compatible: No
Central Heating Output: 41kW
Warranty: Up to 5 years
Estimated price (excl. installation): £3,200 (inc. VAT)
As you can see the prices of boilers can vary depending on factors such as the fuel type and brand. Installation rates can also vary massively depending on your location, how complicated the installation is, and your installer's rates.
In this regard, one of the best and easiest ways to lower the costs and avoid being overcharged is to compare quotes from multiple heating engineers. This means you'll be able to find the best deal and save money, especially on installation.
Finding quotes from qualified heating engineers can take up hours of your time and a lot of effort, but don't worry! We can help make the process much quicker and easier for you. Simply click the button below and we will find up to 3 quotes from Gas Safe Registered engineers. You're under no obligation to accept any of the offers and it's completely free of charge.
Quotes from local engineers
Payment by finance available
Save up to £1040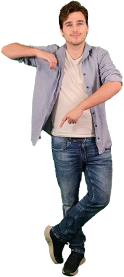 Optimise your home and save the planet