Are Tesla Solar Roof Tiles Coming Soon?
The good news is that Tesla is already opening up its online store for Tesla solar roof tiles and will accept orders from around the world. However, we will need to wait until 2023 for overseas deliveries to start.
Specifically for the UK, the Tesla roof release date has not been announced yet. Currently, the company webpage only allows UK-based customers to sign up for updates on Tesla solar roofs. So, it is not possible to get a Tesla solar tiles quote.
How Much are Tesla Roof Tiles?
Even if pricing information for the UK market is not available, we can estimate the cost of installing a Tesla solar roof on your home. For instance, we could take US prices as a reference. This accounts for the Tesla solar tiles and Tesla Powerwall costs.
Estimated cost of installing Tesla solar tiles (US)

Size (in square feet)

Number of Floors

Electricity Usage (in kW)

Energy Storage

Total Est. Cost

1000

Single story

6.31

1 Powerwall

$46,425 (approx. £38,250)

2000

Two-story

12.57

2 Powerwalls

$64,193 (approx. £52,900)

3000

Three-story

18.83

3 Powerwalls

$£81,961 (approx. 67,540)
Source: Forbes Advisor (Last updated, February 25, 2022. Estimations' date, July 13, 2021)
Below, you will find a summary of Tesla's solar roof slate pros and cons.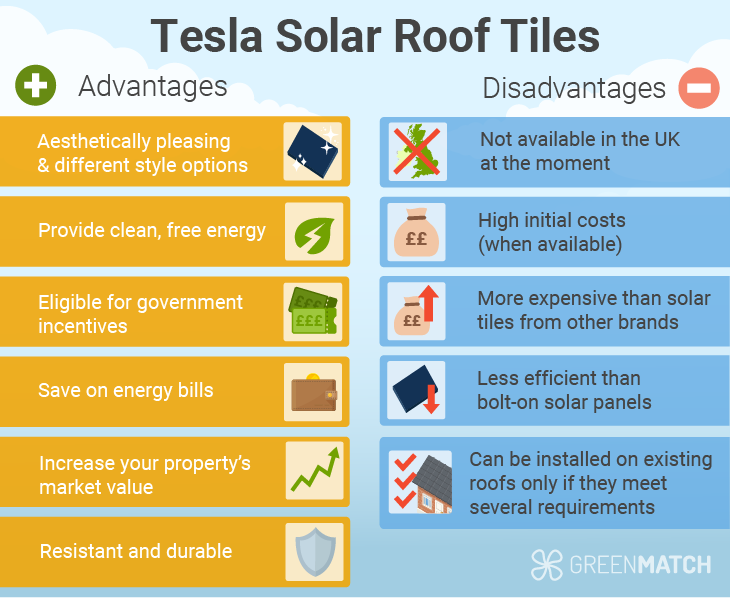 As you can see, Tesla roof tiles are not cheap. Together with their unavailability in the UK, their foreseeable high upfront costs are one of Tesla solar tiles' most significant downsides. Additionally, their efficiency is also lower than that of traditional solar panels. 
So it's understandable if you'd rather go with traditional solar panels right now as they're more developed, highly efficient, and less expensive than the new Tesla roof tiles. Then, your next step to going solar is to get tailored quotes from an installer for the solar system you want.
You can do this all very easily and painlessly with GreenMatch. By completing our 1-minute contact form you'll receive up to 3 different quotes from qualified solar panel installers near you. It all starts by clicking the button below to go to our simple form.
Quotes from local engineers
Payment by finance available
Save up to £729 per year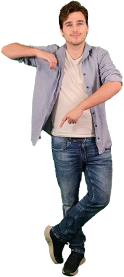 Optimise your home and save the planet