Latest Energy Price Cap Update: Relief for UK Consumers as Prices Begin to Fall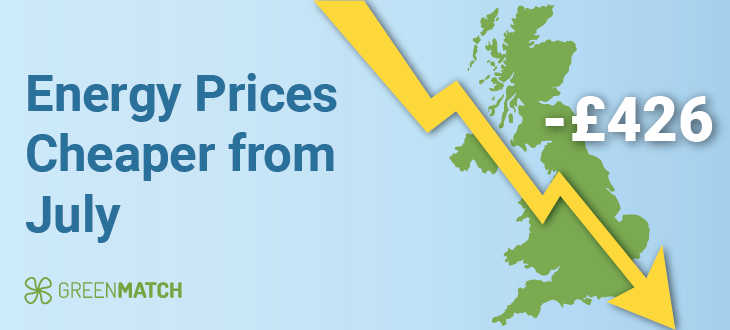 In a highly anticipated announcement, Ofgem, the UK's energy regulator, revealed the latest update to the energy price cap. The adjustment, applicable from 1 July to 30 September 2023, has set the energy price cap to an annual level of £2,074. This comes as welcome news for millions of households, signalling the first decrease in prices for customers on default tariffs since the global gas crisis began over 18 months ago.
At its peak, the price cap reached £4,279 and, whilst today's level is lower than last quarter, it is still above the levels it was before the energy crisis took hold, meaning many households could still struggle to pay bills.

Ofgem, May 2023
Energy price cap: What to expect as of 1 July 2023?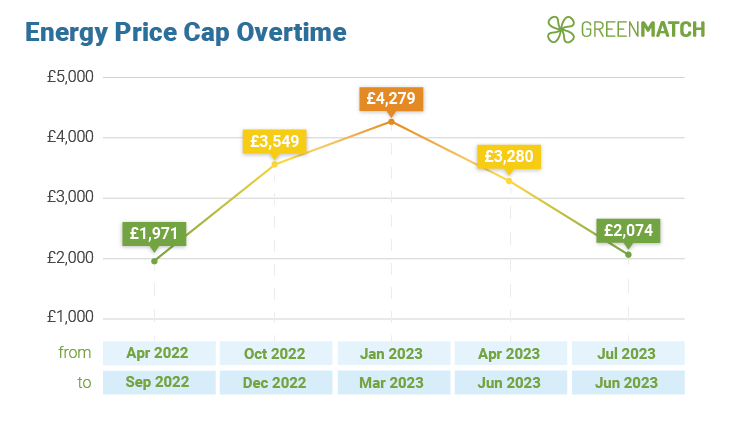 The energy price cap was introduced by Ofgem and serves as a safeguard for approximately 29 million customers on default or variable rates in the UK. It legally ensures that energy suppliers cannot overcharge per energy unit. The latest quarterly update reflects the recent falls in wholesale energy prices and aims to alleviate the financial burden on UK energy consumers.
As of 1 July 2023, energy consumers across the UK can expect to see cheaper energy bills. The average home will see a reduction of £426 on their annual energy bill. It's a welcome step towards lower costs. While the price cap has dropped from its peak in winter, it still remains above the pre-2021 average, and Ofgem acknowledges that it's unlikely it will return to those levels in the medium-term. 
Energy efficiency and independence: Is renewable energy the solution?
Despite the relief from lower costs from the energy price cap, we know that many are still finding the cost of living crisis difficult. Homeowners' reliance on the gas grid leaves them vulnerable to turbulent and volatile market conditions. We urge homeowners to think long-term about the stability of the energy market and the environment as natural gas and electricity produced from fossil fuels are high polluters of carbon into the atmosphere.
As we look ahead to the future, there are many clean and energy-efficient home heating systems on the market. Imagine being able to produce 100% of the energy your family needs through a solar panel system on your home. With the availability of grants, such as the Boiler Upgrade Scheme or the Energy Company Obligation, getting a low-carbon heating system has never been more accessible.
Click the buttons below to see how you can make your home more energy efficient.
Frequently asked questions about the energy price cap