Solar Energy and Its Effects on Transportation
Alternative energy sources, like solar energy, are gaining more and more reputation and thus have attracted the attention of many industries. The transportation sector is not an exception so what can we expect in the future? Find out in this article.
Are you also interested in harnessing solar energy for your home or electric car? Then it's a good idea to talk to multiple solar panel installers in your area to see what your options are.
Our team at GreenMatch can connect you with up to 3 qualified installers from our network, saving you the hassle of finding reliable installers yourself. You'll receive a quote from each of the installers so that you can easily compare their prices and choose the best deal.
Click the button below to get your free non-binding quotes now.
Quotes from local engineers
Payment by finance available
Save up to £729 per year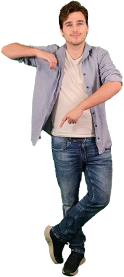 Optimise your home and save the planet
How Can Solar Energy Be Used in Transportation?
Solar Buses
The world's first solar-powered bus was introduced in 2013, in Adelaide, Australia. Adelaide's city council was keen on reducing the city's carbon emissions as more than 30% of it came from transportation, both public and private.

The Tindo (that's the name of the buses) buses are quite unique as they are 100% electric, meaning they are generating zero emission, unlike gas-powered and hybrid fleets. However, the bus is not powering itself, it doesn't have any solar panels installed on it, but it has a battery that is being charged at the Adelaide central bus station before setting out on routes around town.
On an average weekday, with average traffic conditions, the bus can cover about 200km before its battery is drained and needs a recharge, however the regenerative brake system can extend battery life slightly.
More countries are likely to utilise the technology, but in what other ways can the transportation networks benefit by using solar energy?
Many ideas have been developed, but one that stands out and gains a lot of attention is the solar-powered bus stops.
The technology is quite simple in fact. Solar panels are installed on top of bus stops in order to gather energy during the daytime and then use the generated power to light up promotional panels and bus information boards during evenings/nights.
For some the technology might seem too simple and not quite necessary, when in fact it demonstrates a natural eco-friendly way to address some of the basic needs that citizens have.
Clear Channel UK already conducted such an experiment with their advertising panels on Waterloo Bridge bus stop.
The solar panels sitting on top of the station generate energy that is being measured and if needed lights are slightly dimmed, but never go off. However, with modern technology, much of the energy generated might come in excess and therefore be transferred to the national grid. We can only imagine how much clean energy can be generated if each bus stop has installations like this one.
Other Transportation Methods Relying on Solar Energy?
There are some exciting projects taking place. For instance, if you are a fan of boats, you definitely have to get familiar with PlanetSolar, the world's largest solar boat. However, if you prefer aviation, then SolarImpulse would definitely interest you.
PlanetSolar
The boat uses absolutely zero litres of gasoline and causes zero CO² emission. It solely relies on its 29,124 photovoltaic cells. All the energy captured from those cells allow the boat to keep floating in full speed even in complete darkness (up to 72 hours!).
The boat can accommodate up to 60 people and serve all their needs only by using pure solar energy. Its maximum speed is around 26km/h, with the average being around 10km/h. The project has been a definite success with many outstanding expeditions in the past 3 years. There is definitely more to come from PlanetSolar in the future and we are more than excited to see what the boat is really capable of.
SolarImpulse
Well, it is the only airplane that is able to fly day and night just by using solar energy. It is by far the most ambitious solar aircraft project so far. It's current aim is to carry out the first round-the-world solar flight. It's ambitions are heavily backed with 12 years of feasibility studies, concept and design developments.
The project enjoys the solid assist of 50 engineers, 80 technological partners and more than 100 advisors and suppliers. The final aircraft, SolarImpluse 2 has to undertake a few more small improvements before heading for the sky and completing the first solely solar around-the-world flight in 2015.
Excited? Already Interested in Going Solar Yourself?
Both projects plus all the possibilities for clean eco-friendly public and personal transportation might have excited you and you might have already started considering going solar. If that's the case then you'd have to consider many things before starting your solar adventure.
So in attempt to save you some research time, let's quickly give you some useful information. Before heading on directly to the installation of solar panels on your home for instance, you have to make sure your home itself is suitable for the installation (having decent insulation is usually enough).
Market comparison is essential as we are talking about a sizeable initial investment. The process can be a bit tricky, therefore you might need professional assistance. Do not worry, because you are in luck as there are companies ready to guide in your solar journey.
Click the button below and we'll provide you with up to 3 quotes from qualified solar panel installers in your area. This way, you can feel confident that you're getting the most value for your money. Our service is completely free and non-binding.
Quotes from local engineers
Payment by finance available
Save up to £729 per year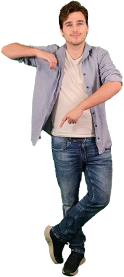 Optimise your home and save the planet