Solar Panels in Cardiff: Find Local Experts
Installing solar panels in Cardiff can help you save money on your bills, generate an income, and support Cardiff's target to reduce its emission levels. Let's examine how you too can indulge in the many advantages of solar energy as we discuss the various costs, advantages, and grants associated with solar energy systems.
Do solar panels work in Cardiff?
It's completely viable to use solar power in Cardiff. There is plenty of sunlight to ensure that solar panels work efficiently, while they generate electricity and the mild temperatures are ideal for reducing the chances of weather damage. While solar panels already require little maintenance, the lack of extreme weather and damaging environmental factors in Cardiff makes them a great investment.
Solar panel sizes can be customized to satisfy different energy demands and roof sizes, and the excess electricity you produce can be sold to your energy supplier to generate an income, thanks to various government grants for solar panels and schemes in the UK.
Looking for a solar panel installation near me? Don't spend hours looking for local solar panel installers on your own. We can put you in touch with up to 4 installers who can provide solar panel quotes in Cardiff. This allows you to check quotes to ensure you don't overpay, and removes the hassle of having to research and contact multiple Cardiff solar panel fitters on your own.

Simply fill out our form in less than a minute and we'll do the rest.
Click the button below to get started!
Quotes from local engineers
Payment by finance available
Save up to £729 per year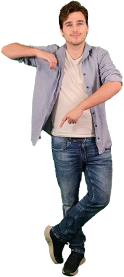 Optimise your home and save the planet
Find solar panel installers in Cardiff quickly and easily
Finding the right solar panel fitter can eat up a lot of your time. Moreover, since the required investment is quite significant, you want to make a good purchase which will keep you happy throughout the entire lifespan of your solar system.
Make sure any installer you select is MCS-certified. Even aside from the assurance certifications provide, it can be important in providing the right grants like the Smart Export Guarantee (SEG) and the social housing decarbonisation fund. You can inquire about the existence of a certificate by using the MCS helpdesk by referencing the address and technology type which helps you verify your installer.
Comparing prices is essential to understanding whether you're getting the ideal price. You can compare the costs based on a few different factors including:
System size
Whether you're installing on-roof or integrated solar panels (Integrated solar panels in Cardiff can cost more than on-roof and require more labour).
Estimated solar output/efficiency
Brand and model numbers for your panel system
Whether the solar panels can fit your home

To ensure you select a dependable and certified solar panel fitter, it's crucial to compare the offerings of different suppliers and their solar panel prices.
Greenmatch.co.uk offers a network of over 5000 screened and registered companies from across the UK. The majority of solar installers on our network offer the option to pay by finance. So you can get the green energy technology that you want, while spreading the costs.
You can find up to 4 solar panel suppliers near you on your own (which takes hours of research) or with our help (which takes a few minutes). All you have to do is use our quick and easy form to provide some basic info about your solar installation requirements, and we'll connect you with Cardiff solar panel fitters who can give you quotes to compare to ensure you get the best deal.
Save hours of research time
Get up to 4 local quotes by filling in 1 quick form
Save up to £522 per year
Slash your energy bills by installing solar panels in Cardiff
Save the planet
We've helped over 25,000 UK homeowners reduce their carbon footprint
Find the best local installer by clicking the button below.
Quotes from local engineers
Payment by finance available
Save up to £729 per year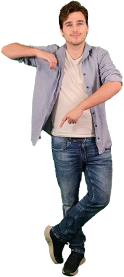 Optimise your home and save the planet
How many solar panels do you need in Cardiff?
So, how much are solar panels in Cardiff? Generally, they cost about £5,000 – £6,000 for a 3kW panel system which can power a one-bedroom flat. However, this may not be suitable for everyone. Here's how you can calculate more specific solar panel prices in Cardiff.
To determine how many solar panels you need, you'll have to figure out how much electricity your household uses. This can easily be determined by the number of residents in your home. An average household of 2-3 people will use approximately 2,900kWh of electricity per annum.
Cost of solar panels in Cardiff

| House size | Annual electricity consumption | Number of solar panels (250W) | Number of solar panels (400W) | Consumption level |
| --- | --- | --- | --- | --- |
| Flat or 1-bedroom house | < 2000 kWh | 2 – 4 | 2 to 6 | Low |
| 3-bedroom house | 2000 – 4000kWh | 4 – 6 | 6 to 11 | Medium – low |
| 4 or 5-bedroom house | 4000 – 6000kWh | 7 – 9 | 11 to 16 | Medium – high |
| 5+ bedroom house | 6000 – 8000kWh | 10 – 15 | 16 to 21 | High |
A 6kW solar panel system is recommended for a home with over five people, while an 5kW solar panel system is typical for a home with four people. A 4kW solar system is one of the most common sizes for domestic solar systems, as it suits homes with 3 to 4 people.
The number of solar panels you need will depend on whether your solar system is 3kW or 6kW, and the size of solar panels you will use. For example, if you install a 3kW solar panel system using 250W panels, then you need 12 solar panels. A 6kW system would need 24 solar panels.
The average quantity of solar panels will also be determined by whether you would like your solar panels to generate all your electricity needs, or only a percentage. In the event that you have a system that exceeds your usage, you can stow away the excess energy in a solar panel battery storage system for later use.

How much do solar panels cost in Cardiff?
It is common for people to be curious about how much their solar panel system will cost. However, the answer to this question is different in each case, depending on the type, size and quality of the system chosen.
Cost of solar panels in the UK

| House Size | Estimated Costs | System Size |
| --- | --- | --- |
| One-bedroom flat | £5,000 – £6,000 | 3kW panel system |
| 1-2 bedroom house | £6,000 – £8,000 | 4kW panel system |
| 3 bedroom house | £8,000 – £9,000 | 5kW panel system |
| 4-5 bedroom house | £9,000 – £11,000 | 6kW panel system |
Size of the roof
Numbers & size of panels
Type of panels
Size of the system (3,4,5 kW)
Therefore, if you want to get an exact number, we suggest you request a quote. We can put you in contact with up to 4 solar companies who will come back to you with their respective customized offers.
In the meantime, we can give you some estimated average prices for your investment. To install a solar panel system in Cardiff, the average household may spend between £5,000 – £11,000 depending on the amount of energy the home uses. 
A solar PV system for a small home will cost around £5,500, plus costs of insurance and installation. This price will rise, however, with the more panels (power) you need, and the bigger the job is to install them.
Average cost of solar panels in Cardiff

Are there grants for solar energy in Cardiff?
There are numerous available solar panel grants in Cardiff.
In a bid to improve how environmentally friendly the UK is, the government has introduced some solar panel grants and schemes that can help with installation. They can help curb the cost of solar panels or, in some cases, help provide free solar panels.
One that you might have heard of is The Green Deal. This is a government policy that aims at helping you make energy saving improvements to your home and find the best way to pay for them. 
A green deal assessor will visit your house and make a report suggesting energy improvements such as insulation, changing your heating system, fitting double glazed doors and windows, or applying some low-carbon energy generating systems like solar PV panels or heat pumps. You will then get in touch with a Green Deal installer and be granted a loan which should be paid back through your energy bills afterwards.

If you are considering installing solar panels or a solar thermal system in your house, then it is a good idea to do some research about this scheme and see how you can benefit from it.
When you request quotes the solar panel fitters can help you determine if you are eligible for a green energy fund in Cardiff.
It's also important to research the latest information since grants get discontinued all the time, like the Feed in Tariff scheme (FiT).
Quotes from local engineers
Payment by finance available
Save up to £729 per year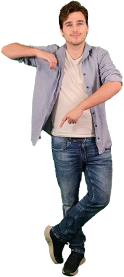 Optimise your home and save the planet
FAQ