An Interview With Green Blogger Emma Reed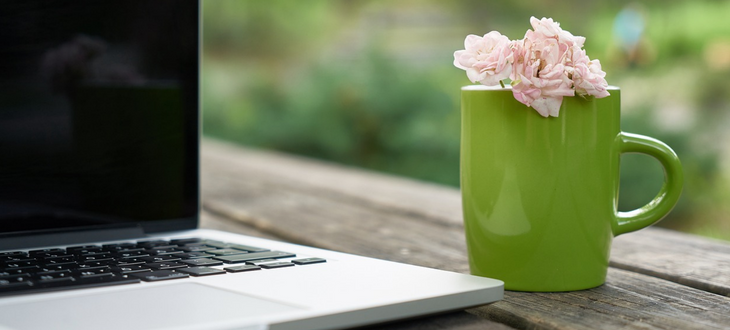 GreenMatch encourages sustainable living and people who contribute to the environment in their own little ways. This month we interviewed the brilliant mom blogger Emma Reed to understand more about her journey of sustainable living. Emma is a busy mother who is passionate about leading a green lifestyle with small steps on a daily basis. Enjoy the read!
1. What is your blog all about, and what is the vision for it?
My blog covers a range of topics from sustainability to parenting, travel and days out as well
as a general lifestyle. I really wanted to create a little place on the internet where someone
could come to and find some answers to their questions, learn about new eco products, how
to use certain eco products, how to be eco-conscious as a parent and so on.
I like to think of it as a magazine that covers several topics but all of which intertwine and are completely relevant and hopefully, helpful. If I can help just 1 person with my articles then that honestly makes me really happy.
2. How did your journey towards sustainability start?
It started after I had my second child. I had used disposable products with my first as I had no
idea that other options were available to me. I had only ever previously heard of the well-
known disposable nappy and wipes companies and I assumed that was what all mothers used,
I had no idea that there was a whole other world of reusables out there… Until one day when I
was scrolling through Instagram. I came across an account dedicated to reusable/cloth
nappies and I was intrigued.
I started to research my options and I just knew this was the right choice for my next child. When he was big enough (he was premature) I switched from disposable nappies to reusables and that was it, my eyes were opened to a more sustainable way of living and one swap led to another and then another and now 5 years on, I have made countless changes around the home and within our lifestyles in order to help to protect our environment.
3. What are the 3 things that one can do to live a more sustainable lifestyle?
I love the term small sustainable steps so I will always advise people to do what is within
their means. A change needs to work for both you and the planet in order for it to be
sustainable so start small and build on that. In terms of 3 doable things I would have to say:
a. Choose reusables as and where you can. The best place to start would be with a reusable
water bottle, reusable coffee cup, reusable bags for shopping and reusable wipes for your
home, face and baby.
b. Look for plastic-free items during your food shop and choose loose fruit and veg over the
packaged ones.
c. Save energy as much as possible. There are some really simple steps you can take. For
water saving, you should remember to turn the tap off when you brush your teeth and you
could start taking shorter showers. To save on gas, turn your thermostat a little lower and
only heat the rooms you are using. To save on electricity, turn lights off when they aren't
needed and think about installing sensor lights on the stairs or landing.
4. What are the top resources or websites that inspire you to keep learning about green living?
The main driver of inspiration for me comes from documentaries. I like to watch a range,
from those on wildlife to ones on the world, ones on oil companies and others on overfishing
etc.
I find that by informing myself of the issues, of the areas that need focus and of those
who are fighting hard for changes really spurs me on to continue to make more changes and
to continue to speak out on social media.
5. What are the top communities/ websites you follow to keep yourself updated within your Industry?
There are many fantastic social media accounts and websites who are covering a wide range
of sustainability trends and topics, there really is a buzz around this subject now and not only is this
exciting but it also makes it far easier to find out the information you need.
I mean, I love sites such as Friends of The Earth and Greenpeace for their activism and petitions. I often check in with the RSPB website and The National Trust for wildlife info and stats, not to mention the many sites that allow you to easily calculate your carbon footprint. I also follow big names such as Chris Packham, Greta Thunberg, Vanessa Nakate, Mikaela Loach and Less Waste Laura who use social media to inform, inspire and call for environmental justice.