28kW Heat-Only Boilers
A heat-only boiler, which you also may know as a regular or conventional boiler, is the traditional boiler heating system in the UK. Heat-only boilers tend to take up the most space out of the 3 types mentioned in this article, as they require both a water tank (typically found in the attic) and a hot water cylinder (typically found in an airing cupboard).
Heat-only boilers typically aren't recommended by heating engineers, as it usually only makes sense to install one under specific circumstances. For example, if you're replacing an old heat-only boiler.
If you think a heat-only boiler is the best fit for your home then you can check out this selection of some of the top conventional boilers to give you a better idea of what 28kW options are out there:
1. Navien LCB700 28kW Internal Regular Oil Boiler
Navien started operating in the UK in 2014. Even though it is relatively new to the UK market, this doesn't mean it's an inexperienced company. It is one of the world's best-selling boiler brands, dominating in the USA, Russia, and South Korea.
This 28kW boiler comes with smart controls, including a smart forecast check which enables the boiler to heat your home in relation to the weather outside. It also has a zone control which allows you to control the temperature in 3 different areas of your home separately. Both of these features can help you reduce your heating bills significantly.
There is also an external version of this model available.
Efficiency: 93%
LPG Compatible: No
Central Heating Output: 28kW
Warranty: 10 years
Estimated price (excl. installation): £N/A
2. Worcester Bosch Greenstar 27Ri Regular Gas Boiler
This is another great boiler from Worcester's Greenstar range. This particular model is slightly smaller than a 28kW boiler, but it will likely still be sufficient for your heating and hot water needs. If you do feel you might need something with a bit more power then this model is also available in 30kW.
One of the standout features of this boiler is that it is compatible with Bosch's Greenskies solar panels, so you can reduce your carbon footprint and have a more environmentally-friendly home.
Efficiency: 92%
LPG Compatible: Yes
Central Heating Output: 27kW
Warranty: Up to 10 years
Estimated price (excl. installation): £1,114
3. Intergas Compact HRE OV Regular Gas Boiler
Intergas prides itself on manufacturing energy efficient boilers which are built to last. This particular model has a constantly modulating fan which automatically adjusts the boiler's capacity to fit your home's heating and hot water requirements. This means less valuable energy will be wasted, helping you to save money on your energy bills.
The Compact HRE OV is slightly smaller than a 28kW boiler, however, it should still be sufficient if you have a medium- or larger-sized house with up to about 20 radiators.
Efficiency: 93%
LPG Compatible: Yes
Central Heating Output: 27kW
Warranty: 7 years
Estimated price (excl. installation): £945
As you can see from this article, there are a lot of options out there when it comes to finding a boiler replacement & installation! In addition to that, there are also numerous boiler installers to choose from… Spending hours upon hours researching and then trying to make a final decision can be overwhelming and long-winded, to say the least.
However, there is an easier way to do things with GreenMatch. We can quickly put you in contact with installers in your area and then you can objectively choose the best offer from them. What's more, our service is completely free and comes with no obligations. Click the button below to receive up to 3 free quotes from qualified heating engineers near you.
Quotes from local engineers
Payment by finance available
Save up to £1040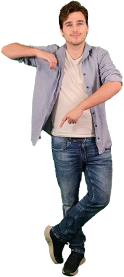 Optimise your home and save the planet