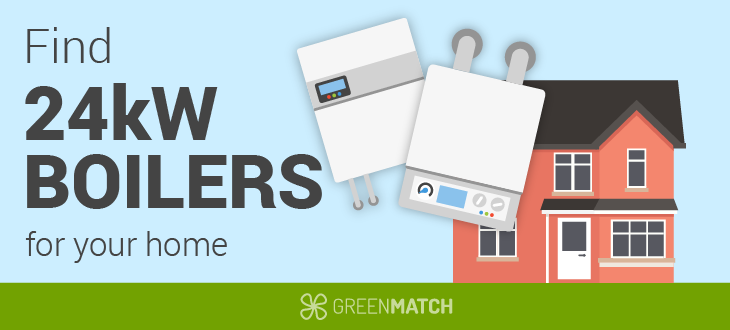 So you know you need a 24kW boiler for your home, but maybe you're not sure about the boiler type or which brands offer efficient 24kW boilers – thankfully, you've come to the right place! In this article, we'll talk you through your options for each type of boiler to help give you a head start on your decision-making journey.
But before we get into it, it's first good to clarify if a 24kW boiler is a good fit for your home. Checking the number of radiators you have in your home is usually a good indicator of what size of boiler you'll need. Furthermore, if you have high heating and hot water demands, such as your household using multiple bathrooms at the same time, then you might need to opt for a system or heat-only boiler rather than a combi. The table below is a rough guideline:
| No. of Radiators | Combi | System | Heat-only |
| --- | --- | --- | --- |
| Up to 10 | 24-27kW | 9-18kW | 9-18kW |
| Up to 15 | 28-34kW | 18-26kW | 18-26kW |
| Up to 20 (and over) | 35-42kW | 27-40kW | 27-40kW |
It's important to reiterate that this table is only a guideline and it's always best to check with a professional heating engineer which output size you need based on your own circumstances, such as the number of bathrooms you have. On top of that, it's actually a good idea to talk to multiple heating engineers.
Why is this a good idea?
Because this way you can compare installation costs to make sure you get the best deal for your boiler. At GreenMatch, we can provide you with up to 3 free quotes from boiler installers in your area so you can objectively compare them and choose the best offer.
If you already have an idea of what you're looking for and want to compare offers as quickly as possible, simply click the button below to get started. Or if you want to get a better overview of what boiler models are out there then keep on reading!
Quotes from local engineers
Payment by finance available
Save up to £1040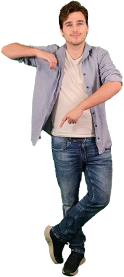 Optimise your home and save the planet
24kW System Boilers
System boilers are some of the best boilers for large houses, with multiple bathrooms, as they work in conjunction with a hot water storage cylinder (this is what you typically find in an airing cupboard) to help meet high hot water demands.
We've put together a shortlist of some of the top system boilers available in 24kW below, to give you an idea of what's currently on the UK market.
1. Worcester Bosch Greenstar 4000 24kW System Gas Boiler
Worcester Bosch is one of the most highly respected boiler manufacturers in the world and its Greenstar range is well-renowned as it has won the "Which? Best Buy" award multiple times. So you know you're in safe hands if you decide to install this boiler in your home.
This model features wireless connectivity with the Bosch EasyControl, making it easy for you to manage your energy consumption. Also, if you're looking to make your heating system more environmentally friendly, then you can combine this model with Bosch's Greenskies solar panels.
For those whose homes aren't connected to the gas grid, there is also an LPG (liquefied petroleum gas) model available.
Efficiency: 94%
LPG Compatible: LPG model available
Central Heating Output: 24kW
Warranty: Up to 10 years
Estimated price (excl. installation): £1,100 (inc. VAT)
2. Ideal Logic Max S24 (24kW) System Gas Boiler
Ideal offers a range of top boilers and its Logic Max system boiler is no exception. The key features of this model include a large digital display and user-friendly controls. It also comes with frost protection so you can feel assured that your boiler will work efficiently all year round.
If you're not sure whether the 24kW model is the right fit for your home, there are also 15kW, 18kW and 30kW output options available for this specific model, so you're likely to find one that suits your needs.
Efficiency: 94%
LPG Compatible: No
Central Heating Output: 24.2kW
Warranty: 10 years
Estimated price (excl. installation): £1,049 (inc. VAT)
3. Viessmann Vitorondens 200-T 24kW System Oil Boiler
If you don't have access to the gas grid and are looking for an oil-fueled boiler then the Vitorondens 200-T 24kW system boiler from Viessmann is a great choice. It is designed to help you save time and money on installation due to its pre-fitted control unit and thermal insulation. This model is also easy to control as you can connect it to wifi through the Vitoconnect accessory.
If you're not sure whether you might need a little less or more power than a 24kW boiler can offer, then this model is also available in 20kW, 28kW, 35kW, 42kW and 53kW so you're sure to find something suitable for your home's needs.
Efficiency: 97%
LPG Compatible: No
Central Heating Output: 24.6kW
Warranty: 7 years
Estimated price (excl. installation): £7,229 (inc. VAT)
As you can see, there are many reliable and highly efficient 24kW system boiler options to choose from. However, what may influence your decision when it comes to choosing a model are the installation costs. Installation costs can vary massively depending on factors such as the installers rates and whether or not you're getting a like-for-like boiler replacement & installation.
Finding the best deals can be hard as there are so many different installation companies out there to compare. Researching which companies are best could potentially take up hours of your valuable time. Thankfully, however, with GreenMatch there is an easier way to do it – where you can save both time and money.
We can quickly connect you with up to 3 qualified heating engineers near you from our network of vetted boiler installers. You can then easily compare their offers and choose the best deal. And don't worry – our service is completely free and non-binding, so you have nothing to lose. Click the button below to get your free quotes now and have your new 24kW boiler installed in no time.
Quotes from local engineers
Payment by finance available
Save up to £1040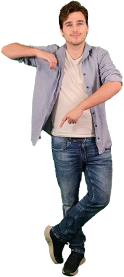 Optimise your home and save the planet