Closed Loop System—the Leading Geothermal Heating Solution
Are you wondering which environmentally friendly heating solution is the best? Once you have made a decision to shift to green energy, the next step is choosing between different alternative energy sources available.
Closed loop system doesn't require a direct connection to a groundwater source as opposed to open loop system, but takes advantage of energy released from the sun, and exchanges heat with the ground itself. Since underground temperatures remain stable all year around, the closed loop system is highly energy-efficient. Ground source heat pumps (GSHP) can effectively help you:
save on heating bills
provide your house with equal distribution of heat
reduce your reliance on fossil fuels
Although the initial price of a closed loop system can be higher than installing ASHP heating, indoor components last up to 25 years and ground loops life is estimated at 50-100 years.
To make your buying decision easier, GreenMatch will match you with the reliable suppliers of ground source heat pumps in your area. We will provide you with up to 3 different quotes that fit your needs and budget. You can avoid researching by using our service with no binding obligations, completely free of charge. Get started by simply filling out the form below.
Quotes from local engineers
Payment by finance available
Save up to £1100 per year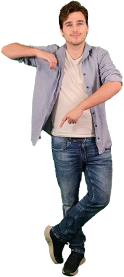 Optimise your home and save the planet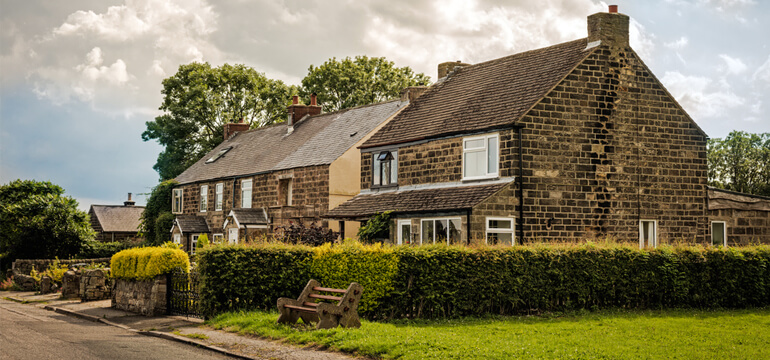 Is a Closed Loop System the Right Choice for You?
A closed loop system absorbs the naturally occurring heat contained within the ground and releases it to your house. The system combines a heat pump that draws water and antifreeze solution through an underground loop (water pipes), buried at shallow depths in your yard. It provides warmth in a renewable way, requiring little maintenance.
The performance of a ground source heat pump depends on a number of factors like land availability, location, budget, as well as your own preference. These need to be accurately determined in order to maximise the effectiveness of the installation. A poorly designed geothermal heating system can lead to reduced efficiency and shortened lifespan of your investment. There are three different types of closed loop system – horizontal, vertical and pond/lake system. Which one of these is most suitable for your home depends on the individual property, and the heat pumps are arranged according to the space available.
Horizontal Ground Source Heat Pump
This type of installation occupies more space in width in comparison with a vertical system but doesn't require burying the pipes deep under the ground. The most common setup uses two pipes, buried side-by-side in 1-2 meters deep horizontal trenches. A horizontal closed loop system is most cost effective, especially for new buildings with sufficient space available.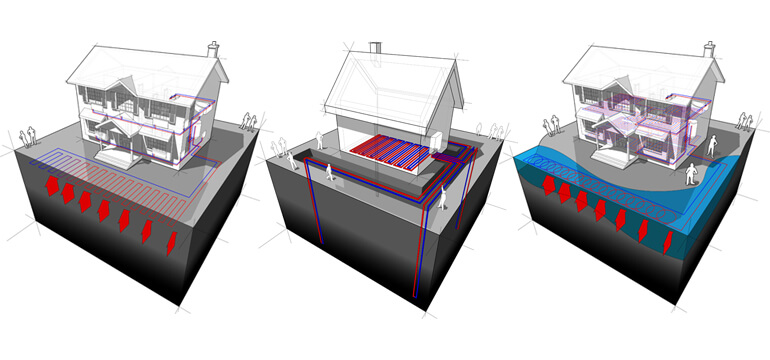 Vertical Ground Source Heat Pump
Although the installation of vertical pipes is more expensive, this system is a perfect alternative in case of restricted space. Drilling machine bores small-diameter holes from 50 to 150 meters deep down into the ground, where two pipes are placed. The farther below the surface, the ground temperature is warmer and more stable. Therefore, the vertical loops, although more expensive to install, require less piping than a horizontal system.
Closed Loop System for Pond/Lake
A closed pond loop system is only possible to install when your house has an access to a body of water with adequate depth and quality. A pipe is laid underground from the site to the pond/lake, at the level where it doesn't freeze during winter. While it is more expensive to install than open loop system, it eliminates the continuous intake of well water. As in the case of any closed loop system, there are no harmful effects on the environment.
How Much Does a Closed Loop System Cost?
Ground source heat pump prices vary depending on the size and additional work required. According to the Energy Saving Trust (EST), ground source heat pumps can cost around £13,000 – £35,000 to install.
High installation costs are usually compensated by energy savings, and how much you save depends on the type of conventional heating system you are replacing. Your heating bills are also less reliant on price fluctuations, giving you a peace of mind.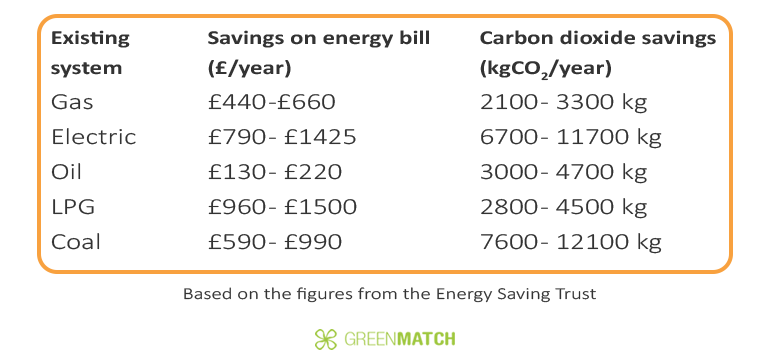 Installation Costs—Horizontal vs. Vertical Systems
Horizontal closed loop systems are cheaper since the drilling equipment is not required. However, this can vary depending on geological factors (e.g. additional costs for protection of the system due to sharp underground stones). The price of ground source heat pump also depends on whether any new radiators or a fully new underfloor heating system is required, therefore the price estimations below doesn't include any wet system upgrade.
| Number of Rooms | Heat Pump and Installation Cost | Horizontal Groundwork Cost | Vertical Groundwork Cost |
| --- | --- | --- | --- |
| 2 | £16,000 | £3,000 | £6,000 |
| 4 | £21,000 | £5,00 | £13,000 |
| 6 | £32,000 | £8,000 | £20,000 |
| 7+ | £42,000 | £12,000 | £30,000 |
The costs depend on each individual case and numbers do not represent actual offers. They are merely for general reference.
The UK Government also offers various heat pump grants that help cover the upfront costs of ground source heat pumps.
Incentives
To encourage uptake of renewable energy technologies, The Renewable Heating Incentive (HTI) pays for the energy produced by your ground source heat pump, varying in individual cases. Currently, the tariff for GSHPs is 19,64 p/kWh paid quarterly over seven years. The number of funds is one of the highest after solar thermal panels.
If you don't want to miss out on any incentives available then GreenMatch can help by providing you with up to 3 free, no-obligation quotes and guide you through the process from start to finish. Get started by simply clicking the link below:
Quotes from local engineers
Payment by finance available
Save up to £1100 per year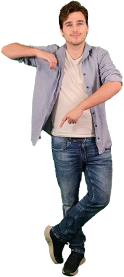 Optimise your home and save the planet
How Can You Benefit from Installing a Closed Loop System?
Although closed loops system is one of the most efficient heating solutions, the initial costs may scare off even the biggest environmentalists. But as energy demand in developing countries increases, governments encourage renewable energy growth by providing financial support, eliminating its primary disadvantage. Many customers decide to install ground source heat pumps due to:
low maintenance and running costs
low environmental impact
automation
longer lifespan and lower noise level (in comparison with air source heat pumps)
In order to use this powerful energy source to its full potential, it is important to select the right type of a closed loop system that matches all the specified conditions of your property.
System
Advantages
Disadvantages
Horizontal:

It is the most cost effective system.
Burying deep boreholes is not required.

Large area is necessary and later suitable only for gardening.
Temperatures at shallow depths can differ due to season and depth of trenches.
The efficiency decreases when the soils are rocky.

Vertical:

It is suitable for houses with restricted land.
The ground temperature is warmer and more stable deep under the surface. It requires less piping than
It requires less piping than a horizontal system.

Special equipment is needed for drilling the boreholes.
Drilling makes it the most expensive installation.

Pond/Lake:

The installation costs are lower than for horizontal and vertical systems.
It requires less piping than a horizontal system.

Access to the water of body is necessary.
Useful only for ponds/lakes that have required quality of water and depth.
How Efficient Are the Closed Loop Ground Source Heat Pumps?
GSHPs use the heat generated by the sun and cumulated in the ground, to increase the efficiency of the heating system in your home. The same amount of electricity used to run an electric heater can produce up to 4 times more heat when a closed loop system is installed, giving you a 400% cost-effectiveness ratio. However, the efficiency of any system will vary with each installation. The Coefficient of Performance (COP) describes the output of heat produced as a proportion of power input into the system.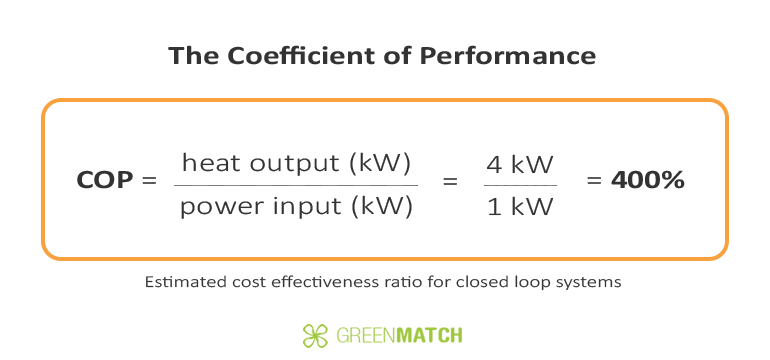 In other words, geothermal heating can be 4 times cheaper than conventional heating, reducing your electricity bills by 75%. Currently, it is one of the cheapest heating systems available.
How to Increase the Efficiency of a Closed Loop System?
Looking for solutions that can make your home more energy-efficient is not only favourable for the environment, but it can also help you to save a lot of money. Before you install a closed loop system, make sure that the produced heat won't be wasted.
To increase the performance of your ground source heat pump, underfloor heating is recommended. Because of an equal heat distribution across your house, COP is higher compared to radiators. However, radiators have lower cost and also high performance.
Ground source heat pumps require electricity to run. In order to reduce the carbon emission to zero, combining a closed loop system with solar panels is a perfect way to make your home environmentally friendly.
If you want to make your heating system even more efficient, make sure that your house is properly insulated and consider double glazing. This could save you hundreds on your bills.
There are many brands of ground source heat pumps available, therefore, remember to compare offers from various suppliers. GreenMatch can provide you with up to 3 different quotes by filling out the form below. The service is free of charge and non-binding.
Quotes from local engineers
Payment by finance available
Save up to £1100 per year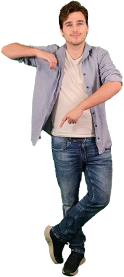 Optimise your home and save the planet