Lean-to Conservatory Prices Fitted: Compare and Save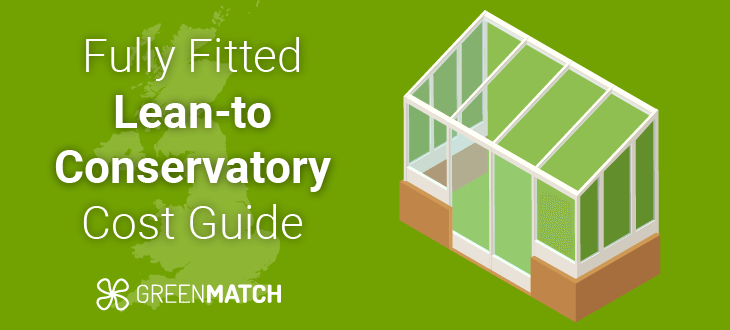 A lean-to style conservatory is a popular choice of conservatory in the UK. Lean-tos offer you a light and airy addition to your indoor living space for some of the most affordable price points available. Fitted lean-to conservatory prices in the UK ranging from £10,095 – £23,030.
Their single-sided sloping roof and Mediterranean aesthetic make them modern and unique among more traditional, larger conservatories, such as a Victorian or gable conservatory. 
Lean-to conservatories also come with relatively compact dimensions, making them a great option for smaller homes or for those trying to save outdoor space. Lean-to roofs are also highly versatile in that the slope of the roof can be adjusted to meet the height of the eaves of your home- even in those with low rooflines or bungalows. 
While a new conservatory is a significant purchase for any home, lean-to conservatories are certainly the most budget-friendly, low cost option, compared to other styles of fully fitted conservatories in the UK. With that being said, it's important to remain aware of how the upfront costs are made up so that you have an understanding of the most reasonable overall cost. 
That's why, in this guide, we've provided in-depth cost estimates for lean-to conservatory prices fitted, and the most important material considerations that make this up. This will help give you a sense of what to expect and whether a lean-to conservatory is right for your home. 
So, how much does a conservatory cost today? It can be hard to know what the fairest and most accurate fully fitted conservatory prices are. To ensure you're receiving the most reasonable quotes for new conservatory installation, we always recommend that you compare quotes from multiple installers.
Different companies will offer different rates. Besides the material costs, installer rates can also be based on the size of the company, demand, and your geographical location (relative to theirs). 
This is where our free quotes service can help you. Not only can we match you with up to 3 installers, whose quotes you can compare, but we'll also ensure they are local tradesmen to your area so you can take advantage of the best local rates. 
It's 100% free and no obligation, all you have to do is fill in a few details using our form, and we'll do the rest. To get started, click the button below. 
Quotes from local engineers
Payment by finance available
100% free and no obligation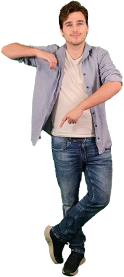 Optimise your home and save the planet
How much does a lean to conservatory cost?
Before installation, a lean-to conservatory will roughly cost between £7,500 and £15,000. Where your particular project lands in this range is up to the materials you choose (uPVC, aluminium, or wood) and the size of the conservatory itself. 
Another important element to keep in mind is the roof installation. There are three main materials you can choose from- each with its own pros, cons and associated costs. Including roofing materials, you can expect a fully fitted lean-to conservatory to fall between £10,095 – £23,030. 
The boxes below show fully fitted uPVC lean-to conservatory prices, based on the roofing material chosen. Click the boxes below to find out more about how these materials influence fully fitted lean-to conservatory costs.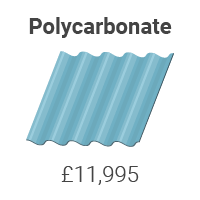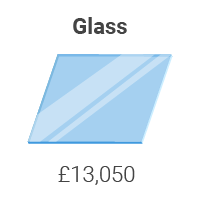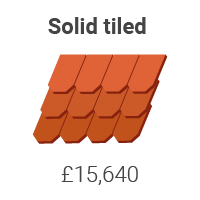 The cost of lean-to conservatories
Fully fitted includes the price of the conservatory, roofing, and installation costs- which vary from installer to installer. 
Considering all of these elements, there can be a wide range of potential costs you could end up paying. 
Below we've provided cost estimates for a standard 3m x 4m lean-to conservatory, based on the windows and door materials, and roofing. 
Fully fitted lean-to conservatory costs
uPVC 
Aluminium 
Wood
Polycarbonate roof
£12,300
£13,695
£16,905
Glass roof 
£13,590
£14,990
£18,200
Solid tiled roof
£15,745
£17,145
£20,355
These estimates are based on the fully-fitted cost of conservatories with dwarf walls. For less upfront costs overall, you can also choose to fully glaze your conservatory. 
However, in terms of thermal efficiency, we do recommend that you install your conservatory with dwarf walls. This will improve the temperature regulation within your conservatory, and lets you save money in energy costs when compared to fully glazed. 
Do bear in mind that these prices and those provided throughout this article are only estimates meant to help guide you. To get the fairest and most accurate costs for fully fitted conservatories, we recommend you seek advice from a professional builder from a conservatory company.
Use GreenMatch's free quotes service to compare multiple, tailored quotes from professional installers in your area. It's free, fast, and comes with no obligation. Simply click the button below to begin. 
Find Conservatory Prices Near Me
Fill in the form in just 1 minute.
Planning permissions
Do you need planning permission for a lean-to conservatory? Well, thanks to their compact dimensions, Lean-to conservatories fall well within the accepted height and width restrictions. 
In general, you do not require planning permission for a conservatory. Although, this does depend on certain conditions and varies from region to region. Your new conservatory will likely require standard building regulations approval which comes with an application fee. 
Lean-to conservatory cost: window and door frame materials
The materials you use to frame your lean-to conservatory windows and doors will have some significant influence over the fully fitted lean-to conservatory prices you pay, as the table below shows.  
Lean-to conservatory costs
Size 
uPVC 
Aluminium 
Wood 
3.5 x 2m
£8,065
£9,880
£12,845
3.5 x 2.5m
£9,282
£10,680
£13,890
4 x 2.5m
£10,500
£11,370
£14,780
uPVC is one of the most popular options considering that it's the most affordable, but also because it's durable, low-maintenance, and secure. 
Along with wood, it's also the most thermally efficient material you could choose. This is important since conservatoires can create big heat loss problems which not only has a negative environmental impact (depending on the heating system you use) but also runs up your heating bills. 
As for aluminium and wooden conservatory frames, people tend to opt for these choices for a more aesthetically pleasing finish to their conservatory. Aluminium has a sleek, modern charm with slim frames and wide open views, whereas wood has a more traditional, premium quality. 
As you can see in the table above, these materials are more expensive than uPVC, with wood being the most expensive overall. Important to know about wooden frames: they are highly effective insulators but they also require semi-regular maintenance (such as re-painting) to keep them from rotting or warping over time. 
Lean-to conservatory cost: roofing materials
Perhaps the most significant deciding factor when it comes to price, but also the thermal efficiency of your lean-to conservatory, is the material you use to lay the roof with. Typically, lean-to conservatory roofs are prices between £2,030 and £8,250, depending on the size and material used. 
Polycarbonate
A new polycarbonate roof on a lean-to conservatory is the most affordable option you could go for in terms of choice of conservatory and roofing. With polycarbonate sheets, you can expect roofing costs from £2,030 to £3,085, depending on the size of the roof.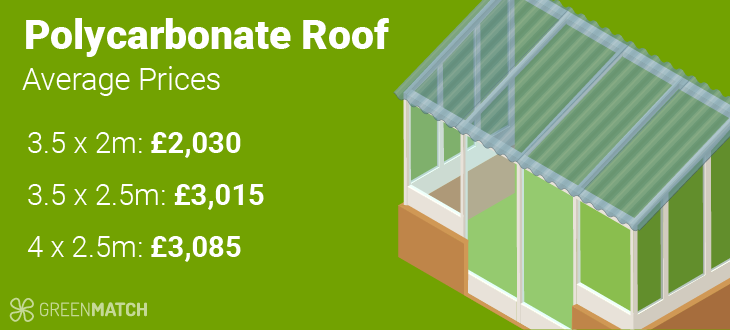 Fully fitted then, prices for lean-to conservatories with a dwarf wall and polycarbonate roofs will range from £10,095 to £17,865. 
Fully fitted Polycarbonate
Size 
uPVC 
Aluminium 
Wood
3.5 x 2m
£10,095
£11,910
£14,875
3.5 x 2.5m
£12,300
£13,695
£16,905
4 x 2.5m
£13,585
£14,455
£17,865
Glass 
A new glass roof on a lean-to conservatory will likely cost between £2,905, for a smaller roof, and £5,500 for a larger roof. 
A glass roof is more popular than a polycarbonate roof, despite starting at high price points. That's because glass is more durable, making it more cost effective over time. What's more, efficient glazing options, such as a double glazed roof, or Low-E glass roof will help improve the thermal efficiency of the extra space, especially compared to polycarbonate.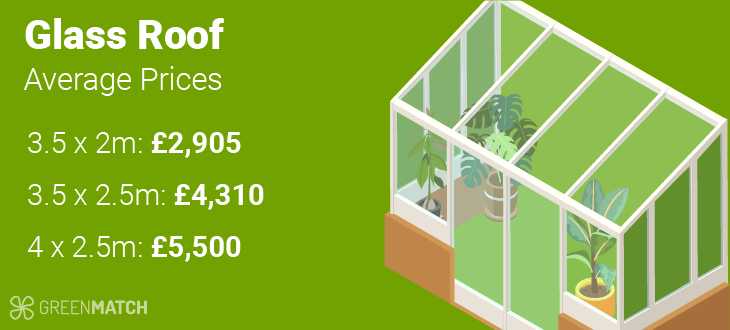 For a fully fitted lean-to conservatory with a glass roof and dwarf brick walls, you can expect costs to start at £10,970 and range up to £20,280. 
Fully fitted Glass
Size
uPVC
Aluminium
Wood
3.5 x 2m
£10,970
£12,785
£15,750
3.5 x 2.5m
£13,590
£14,990
£18,200
4 x 2.5m
£16,000
£16,870
£20,280
Solid tiles 
Solid roof tiles do represent the most expensive roofing option, ranging from £4,360 to £8,250. A tiled conservatory roof is highly thermally efficient, more than any of the other materials. Not only will this help insulate your conservatory, but will also help avoid hiking energy bills from heat loss through the ceiling. You can also select tiles that will match the roof of your house.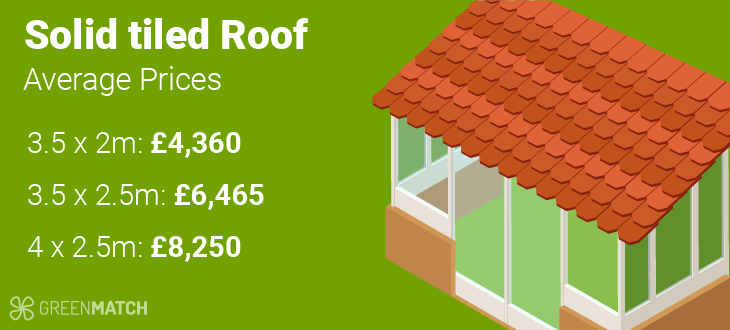 A fully fitted lean-to conservatory with a solid tiled roof and dwarf walls will cost from £12,425 to £23,030. For some more natural light to your new space, you can also have a lantern roof, or skylight installed. These options will further increase the final price. 
Fully fitted Solid roof tiles
Size
uPVC
Aluminium
Wood
3.5 x 2m
£12,425
£14,240
£17,205
3.5 x 2.5m
£15,745
£17,145
£20,355
4 x 2.5m
£18,750
£19,620
£23,030
The prices provided in this article are simply estimates based on figures taken across the UK market. To obtain the most accurate and fair cost for a Lean-to conservatory, it's recommended to consult with a professional conservatory installation company. 
Use GreenMatch's free quotes service to be matched with professional lean-to conservatory installers in your region. 
Quotes from local engineers
Payment by finance available
100% free and no obligation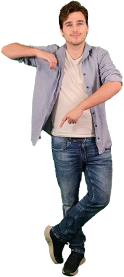 Optimise your home and save the planet
Get the best fitted lean to conservatory prices
When scouting the market for your particular home improvement project, it's essential to compare multiple quotes from different companies before choosing an installer. This ensures that you get the most accurate and fair installation prices and lets you pick out the most competitive price.
When looking for an installer, it's best to opt for local installers as they usually charge less for both parts and labour costs than nationwide companies. You also have the flexibility to purchase your lean-to conservatory supplied and fitted from different companies.
However, it's crucial to verify the qualifications of the installer, such as Conservatory Association registration, which should be easily found on their website. You can also read customer reviews and testimonials for further peace of mind.
The search for the right installer can be a daunting and lengthy process, but GreenMatch's free quotes service can eliminate this extra time and effort. By filling out our quick and easy form, you can receive up to 3 quotes from vetted installers in our network. 
Not only can they offer bespoke advice as to the best style, size and materials, as well as any planning permissions you should know about, but they can also offer a tailored quote for the installation services. With up to 3 quotes, you can take advantage of the best local rates by comparing their quotes to find the best deal.
So why wait? Click the button below to get started! 
Quotes from local engineers
Payment by finance available
100% free and no obligation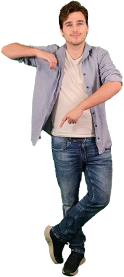 Optimise your home and save the planet
Frequently Asked Questions