Average solar PV inverter replacement costs: £500 to £1500
Average solar PV inverter life expectancy: 10 years
Average length of warranty: 5 to 10 years
| String Inverter Advantages | String Inverter Disadvantages |
| --- | --- |
| Lower upfront costs compared to micro inverters | More susceptible to reductions in efficiency as a result of uneven radiation |
| Indoor installation means they are less prone to wear and tear than micro inverters | Heavily influenced by single points of failure — i.e. if one panel fails, it also affects the output of other panels |
How Much Do Micro Inverters Cost?
Micro inverters are most commonly used on smaller arrays and are essentially small inverters that are directly mounted behind individual solar panels. In other words, these inverters convert the DC output from each panel at the very source of energy creation.
The reason micro inverters cost more is simply that they resolve many of the problems associated with string inverters. Their modular systems, for instance, not only offer a space-saving benefit, but they also ensure that one malfunctioning panel does not affect the productivity of an entire string of solar panels.

The average solar PV inverter replacement cost of a micro inverter typically ranges from £20 per unit to £100 per unit. Considering the average solar PV system in the UK comprises 14 panels, this means that a total revamp can run investment costs upwards of £2,500 — which includes the cost for installation elements, such as wiring.
But the solar PV inverter replacement costs of micro inverters aren't just higher, this type of inverter also tends to be slightly more time-consuming and trickier to install and replace than string inverters. That being said, because micro inverters deal with much lower input voltage quantities than their cheaper counterparts, they do last considerably longer: sometimes up to 25 years.
If cost is your biggest concern, many users do purchase long-term solar warranties to cover their solar PV inverter replacement costs.
Average solar PV inverter replacement costs: £20 per unit to £100 per unit (per panel)
Average solar PV life expectancy: Up to 25 years
Average length of warranty: 15 to 25 years
| Micro Inverter Advantages | Micro Inverter Disadvantages |
| --- | --- |
| Better performance in shaded conditions with higher overall yields | High upfront costs and more time-consuming to install |
| A defective solar panel has no effect on the generation of other solar panels since they operate independently of each other | More prone to wear and tear due to their location (on rooftops rather than indoors) |
If you're interested in solar PV inverter replacement costs and would like some help gathering quotes, our friendly experts would be happy to assist you.
For more information on solar PV inverter replacement costs, simply click the button below and receive up to 3 quotes. This service is completely free and non-binding which means it doesn't lock you into any obligations.
Quotes from local engineers
Payment by finance available
Save up to £729 per year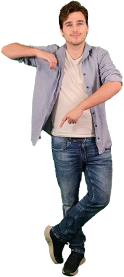 Optimise your home and save the planet
When Do You Need a Solar PV Inverter Replacement?
While most solar power inverters come with a lifespan of approximately 5 to 10 years, they do require regular maintenance in order to ensure optimal solar PV inverter efficiency. For instance, a high quality, well-maintained string inverter can last up to 15 years, whereas a low-end, not-so-well-maintained solar power inverter will barely manage to last for 5 years.
Oftentimes, when the energy output of a given solar panel system decreases, many users immediately assume that the inverter is to blame. However, this decline in productivity is to be expected over the lifespan of any solar panel system.
This is why, rather than jumping to conclusions, it is important that users carry out a proper health check on their inverter in order to determine if it's time for a solar inverter replacement, or simply for a solar panel repair.
If your current inverter has caused you enough grief to make you absolutely want to switch brands, bear in mind that not only will the solar PV inverter replacement costs of doing so be higher, but different inverters can sometimes have different AC/DC connectors, which means that switching to a different brand may take longer to implement than a like-for-like replacement would.
Also, before going forward with your solar PV inverter replacement, it is recommended that you contact your Feed-in Tariff licensee and inform them of the nature of your project in order to ensure your eligibility to FIT payments is unaffected.
Best Solar PV Inverter Manufacturers
To determine the best solar power inverter for you, there are certain aspects you must consider aside from price, including:
Quality: how conversion efficient is it?
Features: is it WiFi-enabled/can it wirelessly connect to a monitoring system?
Warranty: does it sufficiently cover the solar PV inverter life expectancy?
Post-sale service & support: what post-installation services do installers provide?
To help you familiarise yourself with the UK inverter market, the following is a list of the most popular manufacturers of solar power inverters in the UK:
Solaredge Technologies

Founded just over a decade ago in Israel, Solaredge is arguably one of the biggest leaders in the solar PV inverter market today with a diverse product range offering both micro inverters and string inverters. Many installers recommend Solaredge inverters for more complicated panel layouts (i.e. different panels with different elevations and orientations) and where uneven irradiation might be an issue.
SMA

Founded in 1981 in Germany, SMA is notorious for their post-sale service and low failure rates. Although the company does demand a premium on its products, it also offers users extended warranties for competitive pricing where defective inverters are replaced with a new one for zero additional fees.
Fronius

Founded in Austria in 1945, Fronius is a close competitor of SMA that is quickly gaining traction across the UK both in residential and commercial markets. Perhaps one of Fronius' biggest selling points is that Fronius inverters allow users to easily monitor real-time inverter performance data via web or app.
SolaX Power

Based in China, SolaX Power's inverters are generally more affordable than their Western peers. While their solar PV inverter replacement costs do tend to be lower, they are known to be slightly less reliable and have shorter warranty periods than the previously mentioned inverters.
ABB

Formerly known as Power One, ABB are slightly more reliable than SolaX Power and considerably cheaper than SMA. They are also well-known for their exceptional after-sale service and low failure rates.
Find the Best Installer to Replace Your Inverter
If you're in the market for a new solar power inverter, make sure you do your research properly and know exactly what your needs and requirements are. You should also try to get as many solar PV inverter replacement cost quotes from as many different installers as you possibly can.
We also recommend getting in touch with trusted bodies such as the Energy Saving Trust and the Microgeneration Certification Scheme for independent advice on which inverter would best suit your needs and requirements.
For more information on solar PV inverter replacement costs, click the button below and receive up to 3 quotes from the best suppliers in the UK. This service provided by GreenMatch is completely free and non-binding.
Quotes from local engineers
Payment by finance available
Save up to £729 per year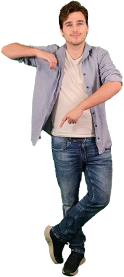 Optimise your home and save the planet