Solar panels contain solar cells that can harness solar energy and produce power for households and businesses. To produce power, solar cells require daylight, but even when it's cloudy, you can still use the solar panel system.
In this article, we'll discuss the advantages and disadvantages of solar cells to help you decide if going solar is the right decision for you.
If you're already ready to install a solar panel system, GreenMatch can easily help you simplify every step of the process. From finding the best prices to the actual installation process by a qualified solar installer. It all starts with getting quotes.
By filling in our short contact form, we'll connect you with up to 3 different qualified installers in your area. Each will offer you a competitively priced quote for free and without any obligations. Click the button below to start going solar today.
Quotes from local engineers
Payment by finance available
Save up to £729 per year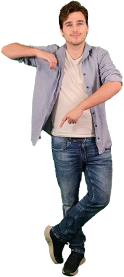 Optimise your home and save the planet
What Are Solar Cells?
Solar cells are made of semiconductor materials like silicon and require advanced technologies to be manufactured. Fortunately, there is continuous development in the solar cell industry as researchers push to discover ways to increase their efficiency through various methods.
In the UK, there is a strong focus on clean energy, especially solar cells, because they have many advantages. Stats show that the solar capacity of the UK had reached around 14 gigawatts (GW) at the beginning of 2021. If this trend continues, it can contribute to lowering CO2 emissions in everyday life and minimising your electricity bill. More so, you can sell back the excess electricity from your solar panels to the national grid.
While present-day solar cells offer plenty of advantages for homeowners and businesses, there are also a few disadvantages of solar cells.
Below we enumerate the advantages and disadvantages of solar cells.

Advantages of Solar Cells
First, it's good to look at some benefits of solar cells to see if you can use them for your home.
1. Renewable Energy
The most obvious advantage of solar cells is that they use solar energy, which is a renewable energy source.
Renewable energy is recovered from the sun, the wind, and waves – which in this case is the sun. Solar cells harness the energy from the sun and transform this into electricity which can be used in residential and commercial sectors.
The special thing about solar energy is that it will never be exhausted. This might seem trivial, but we can rely on solar energy as a sustainable source of electricity production forever. Also, it can be used to generate both electricity and heat, either through solar PV or solar thermal systems.
2. Economy-friendly Energy 
The other benefit of using solar cells is that they provide a great opportunity to create savings on your electric bill since you do not pay for the energy that you generate. For example, you can reach an annual electricity bill savings of between £160 and £430 depending on the number of panels you use.
At the same time, you have the opportunity to monetise your photovoltaic system. Of course, you should have a grid-connected solar system to buy and sell electricity to the electricity network.
At the same time, you can obtain several solar panel grants and there will be more economic benefits to be gained in the future. Moreover, solar cells can outperform any other energy systems when it comes to maintenance costs. They don't have any moving components and you don't have to be worried about the repair.
3. Environmentally Friendly Energy
With solar cells occurs almost no pollution, and this is a great advantage. The discharge of waste and pollution is unavoidable in relation to the production of solar cells, the transport of these, and when you install them.
However, this is a minimal fraction, compared to that of traditional energy sources. Besides, with advances in recycling solar cells, concerns over end-of-life solar cells have significantly decreased. Also, solar cells don't produce any noise pollutions so they're perfect for urban areas, especially houses.
4. Innovative Energy
Photovoltaics is a popular topic in green energy and is considered to be a good solution to prevent climate change. It is also one of the most technologically advanced fields of industry among other types of renewables. 
It has already made an innovative branch of study under continuous research and development. With unprecedented funds governments are putting in this field, it has generated countless jobs at different levels from PV installers to researchers and scientists. So another advantage of the solar cell industry is the job opportunities it can provide in case the investments continue.
5. Long Term Energy
PV systems often have a long life and good durability. At the same time, there is often a guarantee of at least 20 years on your PV panels, making it a reliable electricity source on your roof.
6. Selling Energy
If your home has solar cells, it is often easier to sell the property at a higher price. In the UK, there are some grants and incentives available if you want to invest in solar cells.
7. Infinite Energy
When you have the opportunity to extract energy from sun rays, this is a source of energy that will never be exhausted, therefore, this is an innovative market under continuous research and development.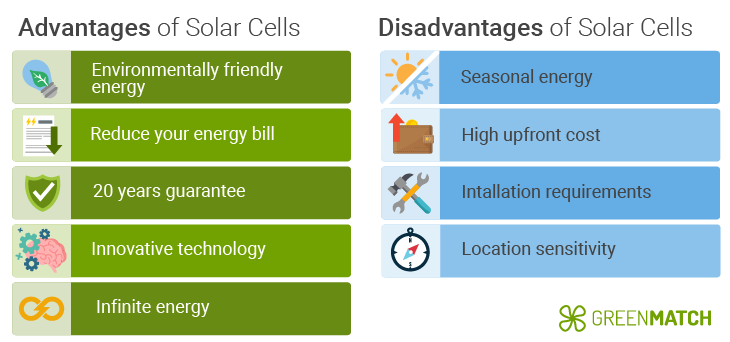 Looking to maximise these solar technology benefits? It all starts with getting high-quality solar panels. At GreenMatch, we can help you find the right solar panel for your home at the best price by providing you with up to 3 quotes from qualified installers in your area.
With our easy and hassle-free service, you can start enjoying the advantages of solar energy in no time. To get started, fill out our quick contact form today by clicking the button below.
Quotes from local engineers
Payment by finance available
Save up to £729 per year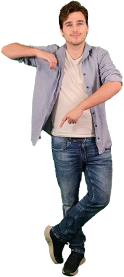 Optimise your home and save the planet
Disadvantages of Solar Cells
Using solar cells might have some drawbacks. Here are some of the most important disadvantages of solar cells that you need to consider when going solar.
1. High Investment
One of the most important disadvantages of solar cells is the relatively high installation cost of solar panels. For example, the estimated cost of a 5kW solar PV system is around £7000 – £9000, depending on your roof type and other conditions.
Fortunately, there is a solution to this drawback. Most banks in the UK provide energy lending, which gives a low interest to you as a customer or green energy investor.
More importantly, you must bear in mind that the energy produced by solar cells is free and you don't have any operational costs. In fact, PV panels don't need any fuels so the initial cost can be offset after a while.
2. Interior Needs
Not all households can satisfy their requirements and get the optimum out of their solar cells yet. Solar cells are very sensitive in terms of their location, which means that if there is shade on your lot, it is difficult to exploit solar installation optimally.
The solution to this is that you can be connected to the grid and hence can buy energy from others. In fact, in many cases, it might be difficult to rely solely on the electricity of solar panels. So grid-connected PV panels are the best choice you have.
3. Seasonal Energy
Compared to other types of renewable energy, the solar power plant is highly seasonal, since we can have periods of limited sun in the UK. The solution is to grid connect solar installations and purchase energy from the electricity network during periods with less energy to collect.
Investing in solar batteries is also a good choice since it can store the energy generated during peak hours and make it readily available for cloudy and rainy days. Find out how to get the best price in our solar battery price guide.
4. Solar Cells on Your Accommodation
It might be harder to install solar panels on older households, as they often have different designs that can provide shade. At the same time flat roofs where drifting snow may fall below the racks, become too heavy for a roof with solar cells. Therefore it is important that you inquire about these things when you obtain offers.

Get Quotes on Solar Cells
If you have decided to invest in solar cells, but you are not sure how to go about doing this, we are ready to help you. Fill out our short form on this page with your personal preferences and information, and we will provide you with up to four different suppliers of solar cells. You are free to choose the offer that best suits your needs. The service is free, without obligation, and takes only a few minutes.
Quotes from local engineers
Payment by finance available
Save up to £729 per year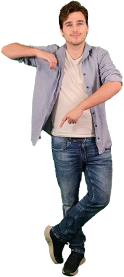 Optimise your home and save the planet