Wooden Sash Windows in the UK: Costs, Styles and Pros + Cons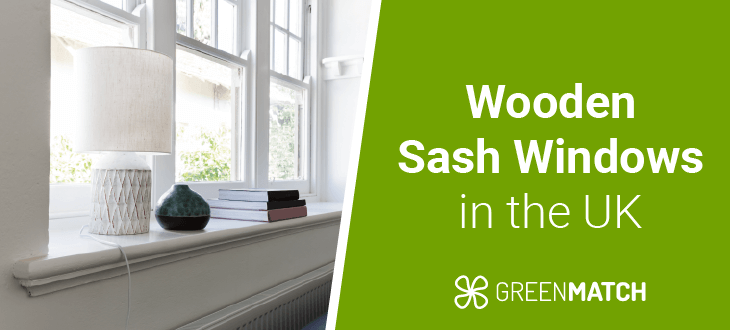 Wooden sash windows sport a timeless look while providing homes with excellent thermal insulation. The variety of designs they offer leaves a lot of room for aesthetic experimentation while remaining functional for easy ventilation. The average wooden sash window will cost between £360 and £1,485 for a standard 600 x 900 window and between £520 to £1,860 for larger 1,400 x 1,400 windows.
Let's dig deeper into the various costs of timber sash windows. Whether you're looking for a wood sash window replacement or looking to swap out your current design, there are a lot of factors to consider. Let's look at some of the specific styles of sash windows, their prices, pros, and cons.
But first, regardless of what type of window you want, you'll need one crucial thing: an installer you can trust. Looking for one can be a boring process which involves days of thumbing through hundreds of companies to find a good one. If that sounds tedious and time-consuming, we can provide you with a better alternative.
Our service can provide up to 4 free, non-binding quotes from thoroughly vetted installers in our network. All it takes is 30 seconds to answer a few basic questions and you can be sure you're getting the best prices from reliable professionals. Click the button below to get started.
Quotes from local engineers
Payment by finance available
Save up to £170 per year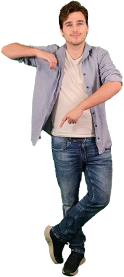 Optimise your home and save the planet
Popular wooden double glazed sash window styles in the UK
Modern sash windows come in a variety of styles. Some feature a simplistic less-is-more approach while others go for more fancier ornamentation. For sash windows, wooden designs can add to the already vintage look while providing durability and recyclability. Let's look over some of the most common designs that might inspire your home decor.
Non-bar timber sliding sash windows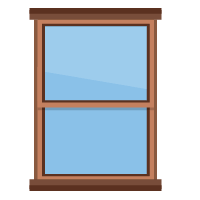 The non-bar design is simplicity at its finest. These are potentially the easiest to glaze (among sash windows) since they consist of two glass panels uninterrupted by extra elements. This makes non-bar designs far better at bringing in light compared to other single-window designs.
Full Georgian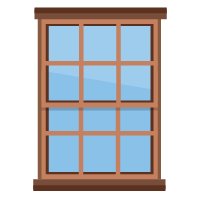 The full Georgian sash window is styled with numerous bars between the glass. In the UK, these are among the oldest types of windows and can still be found in many buildings. In the Georgian era, it was far easier to produce small glass panes, which is why there are so many glass squares in this design. Other variants of the Georgian can have fewer bars or one of the windows with no bars (aka, the half-Georgian).
Coupled sash windows (3 window version)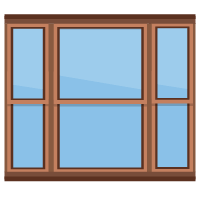 The coupled style can come in various shapes and sizes but the 3 window style is special in terms of the control over lighting and ventilation it provides to any room. With 3 points of light and/or air entry, it offers tons of utility.
Victorian true arch sash windows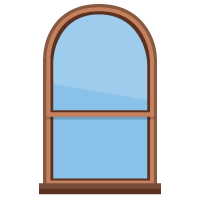 The true arch window is a staple of classic Victorian-era architecture. The addition of a simple arch adds a sense of classical building design and can spruce up a traditional home concept. Some designs add to the flair by putting stained glass on the top half of the window.
Wooden box sash windows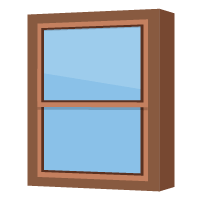 Box sash windows provide the traditional look of a sash window while adding the benefits of modern thermal efficiency, noise reduction, and extra sturdiness. Windows in the UK often have to abide by certain regulatory standards and box windows can be a great replacement for outdated designs that don't stand up to scrutiny. These are especially handy in noisy neighbourhoods.
In terms of materials, sash windows can also be divided into different types of wood.
Hardwood sash windows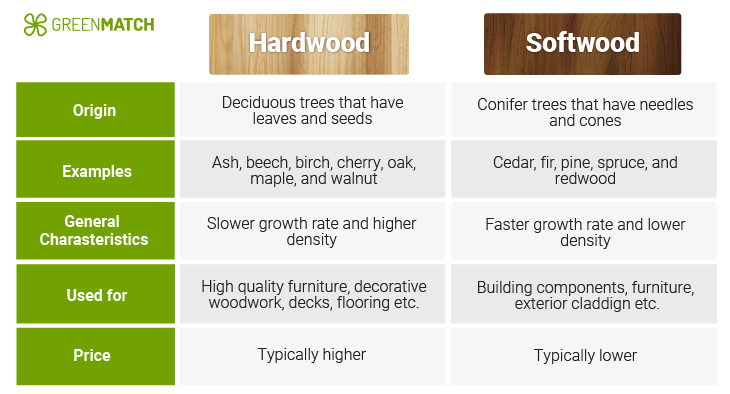 Hardwood sash windows are based on deciduous materials like mahogany, teak, and maple. These offer high durability and density (although there are exceptions to these characteristics such as balsa wood). Most hardwoods can be better for areas with extreme temperatures where other types of windows might warp.
Hardwoods will generally be 30% to 40% more expensive than softwoods. One of their main advantages is that they are more fire-resistant as well. Softwoods also tend to be more sustainable as they take less time to grow and are easier to replant.
Oak sash windows
Oak is a hardwood that's worth mentioning on its own as it is one of the most popular wooden materials. It has a notable aesthetic appeal with its distinctive grain structure and is particularly great for homes with a classical design. With high durability and a long lifespan, it can be a great investment as well-maintained oak could last over a century.
Softwood sash windows
Softwoods are often less durable and dense than hardwoods, though that doesn't mean they are inherently inferior. In terms of aesthetic appeal, they look just as great on widows. For sash windows, softwoods can be great as they are often lighter per square metre. This can be handy if the weight of a large window is a concern. The lighter material can make them easier to open and close.
If any of these designs pique your interest and you want to get your hands on them, you'll need quotes from a reliable installer who can ensure a job well done. Finding the right installer for the job can be a tricky task which can take days of painstaking research and price comparisons. If contacting companies on your own sounds like a chore, we can provide you with a far better alternative.
With our service, all you have to do is fill out a 30-second form and we'll handle the rest. Get up to 4 free, non-binding quotes from thoroughly vetted installers with none of the hassle of seeking them out yourself. Click the button below to get started.
Quotes from local engineers
Payment by finance available
Save up to £170 per year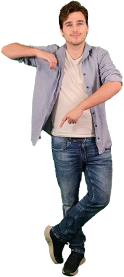 Optimise your home and save the planet
Double glazed wooden sash window cost in the UK
Double glazed wooden sash windows prices
Size
Glazing
Price
600 x 900mm
Double glazed
£360 – £1,485
600 x 900mm
Triple glazed
£505 – £2,080
1400 x 1400mm
Double glazed
£520– £1,860
1400 x 1400mm
Triple glazed
£755- £2,605
Sash window restoration and/or glazing
Double/triple glazed
£500+
Cheap wooden sash windows can be around £360 while more upscale options can be nearly £1,860. Wooden double glazing for sash windows is standard but some may choose to opt for even higher insulation. Adding an extra layer of glazing tends to cost about 30-50% more, so triple glazed timber windows cost around £755 to £2,605.
Aside from glazing and the size of the window, the cost of installation depends on the complexity of the job. For example, replacement wooden sash windows are easier to install than swapping one window type for another. Basically, if you want replacement sash windows, the job will be easier since swapping windows requires more labour and additional parts, which drives the cost to the higher end.
If you already have the windows but want to restore or improve their thermal efficiency, this can cost upwards of £500 depending on the complexity of the job. Getting timber sash windows double glazed may not be worth it if they succumb to rot or have outlived their lifespan. In such cases, getting new wooden sash windows may be better as a long-term investment.
Pros and cons of double glazed timber sash windows
Double glazed sash windows come with a lot of benefits but also a few drawbacks that might be worth noting. While they are a great design choice, they may not be for everyone. Let's go over why: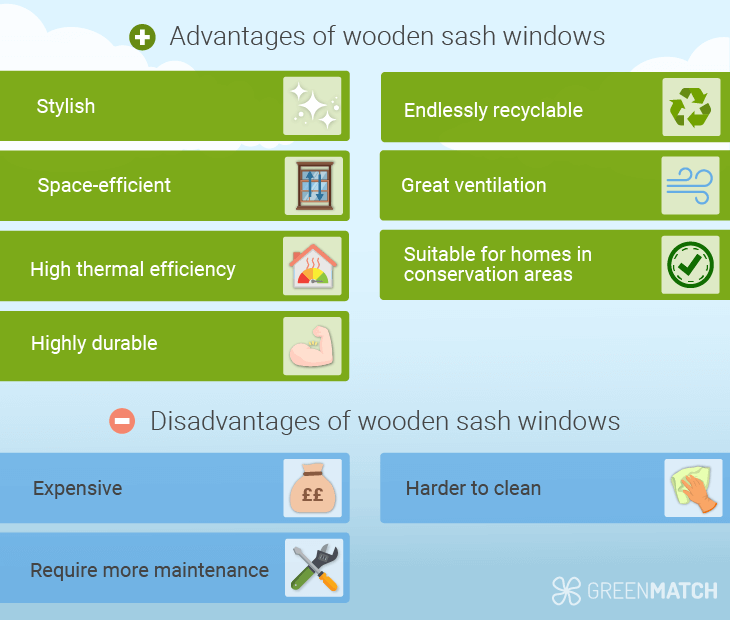 Advantages of double glazed timber sash windows
Stylish: Timber windows already have a timeless look and sash designs add to that even further. Using timber for sash windows is the ideal way to maintain a classic look for vintage buildings.
Space-efficient: Sash windows open vertically, which means they take less up space and do not obstruct items in their vicinity. This also means you can use the window sill as an extra space for decorations or other items.
High thermal efficiency: Wood is a great insulator. For wooden sash windows, double glazed installations are the norm which already improves efficiency standards. This is already an advantage of timber double glazed sash windows but triple glazing can take this a step further.
Highly durable: Timber windows are solid and last the longest (if maintained). They can remain functional for over 60 to 80 years if you're careful.
Endlessly recyclable: Wood can be recycled and repurposed with ease. This, and its ability to cut heating costs, makes it the most environmentally friendly alternative.
Great ventilation: With sash windows, you can adjust the height at which the window opens thus controlling the level of ventilation. They also open vertically which means they are less likely to swing open due to the wind in the same way, for example, casement windows do.
Suitable for homes in conservation areas: Many conservation areas will only allow sash windows since they are considered the appropriate style. Alongside the design of sash windows, timber can add even more of that classic feel.
Disadvantages of double glazed timber sash windows
Expensive: Wooden windows are expensive enough, but adding a sash design style can further tip the costs. While they aren't the most costly windows on the market, they can be a considerable investment.
Require more maintenance: Wood can require polishing, cleaning, and general maintenance. As a material, it can succumb to rot from moisture or termite infestation if not given the right attention.
Harder to clean: Sash windows can be more difficult to clean since they do not open inwards. In comparison, casement windows that swing inward are far easier to wash since they allow access to both sides with ease. Although, double hung sash windows can tilt horizontally for easier cleaning, so this might be a better choice if cleaning will be an issue.
After reviewing the pros and cons, you might be considering some new windows. If you're wondering "Where can I find wooden sash windows near me?", we can help with that. Our service can put you in contact with reliable installers who can get the windows you want and install them. We understand that searching on your own can be a daunting task that takes days of research and comparing prices. This is why we offer a quicker and easier method.
All you have to do is fill out a quick 30-second form and we'll provide you with up to 4 free, non-binding quotes from trusted installers in our network. This way, you can be sure you're getting the best deal without all the trouble of hunting down companies and assessing them all by yourself. Click the button below to get started.
Quotes from local engineers
Payment by finance available
Save up to £170 per year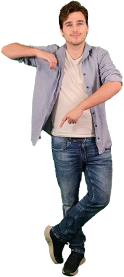 Optimise your home and save the planet
Are sash wooden windows something for your UK household?
Double glazed wood sash windows have an appealing, traditional look while offering a variety of designs one can fit into their home. They provide great thermal efficiency and their design inherently allows for good ventilation control. Their ability to insulate against heat loss along with their recyclability make them an eco-friendly option and one that will last for over 60 years.
At the same time, they can cost anywhere from £360 – £1,485 for the average design, which may be outside most people's price range. On top of that, wood requires more maintenance than other materials and could succumb to rot if left around too much moisture. If these drawbacks seem minor to you, wooden sash double glazed windows may be the right option for your household.
Find the best wooden sash window installers near your home
If you're all set to install some sash windows, you will probably need a professional to help you with the installation. Finding trustworthy installers for wooden sash windows online can be quite a hassle. It can take days of laborious research to find one you can trust on your own but with our help, it can be as simple as filling out a 30-second form.
With some basic information about what you need, we can provide you with up to 4 free, non-binding quotes from thoroughly vetted installers. You won't need to contact any companies and the best prices will come to you. Click the button below to get started.
Quotes from local engineers
Payment by finance available
Save up to £170 per year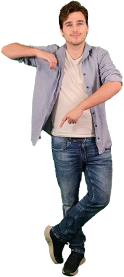 Optimise your home and save the planet
FAQ