Types of Energy Efficient Windows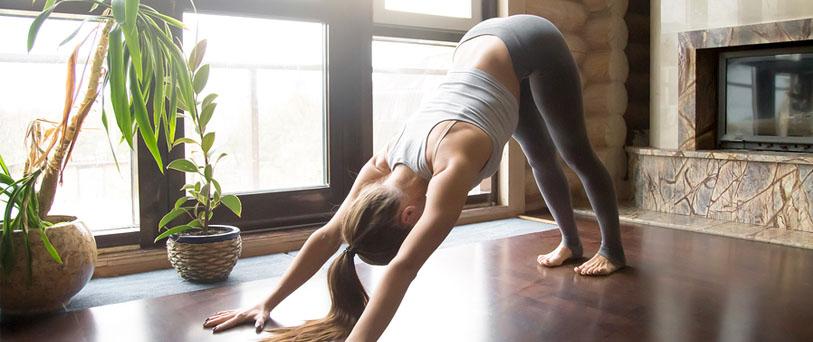 With the average UK home losing 25%-30% of its heat through the windows, installing energy efficient windows can help to lower your energy bills while also making your home a much more comfortable place to live.
Compare the different types of energy efficient window and find out how much your home could be saving each year on energy bills.
One of the best ways you can save on installation costs is by comparing quotes from multiple installation companies, and choosing the one that offers the most competitive offer. To save time and hassle with this, use GreenMatch's free quotes service.
All you have to do is fill in our form, it take less than a minute. Then, within 48 hours, you'll hear from up to 4 locally based installers. Our service is free, fast, and you're under no obligations. Get starte dtpday by clicking the button below.
Quotes from local engineers
Payment by finance available
Save up to £170 per year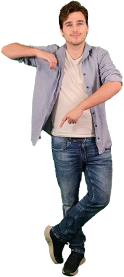 Optimise your home and save the planet
Types of energy efficient windows
The BFRC (British Fenestration Rating Council) rate the thermal efficiency of windows as a whole from A to G, with A being the most efficient – an A+ rating can be given to windows with an extremely high efficiency level. To meet 'Energy Saving Recommendation' certification, the windows must be C-rated at the very least.
The more efficient a window is, the more it will help to keep the heat in your home and save you money on your energy bills. To increase the efficiency of your windows, you should consider installing energy efficient windows such as low emissivity windows.
Low emissivity windows
Low emissivity, or low-E windows, can be as much as 40% more efficient than conventional double-glazed windows. Suspended between the panes of glass is a metal coating on a plastic film, making them 'spectrally selective'. This means that they allow short wave radiation from the sun into your home, but don't allow long wave heat radiation to escape in the opposite direction.
From the inside, the metal coating is very hard to spot with the naked eye but from the outside they can appear slightly mirrored.
Double vs triple glazing
Double-glazing is the name given to the windows with 2 panes of glass, rather than only having a single pane, which acts as an additional layer of insulation. To further add to the insulation, the panes of glass are separated by a gas, commonly argon. Replacing single glazing with double glazing can benefit your home in many ways:
An additional layer of insulation
Increased security
Helps to reduce damp
Limits outdoor noise that can make its way into your home
Add a third pane of glass and you have triple glazing which is said to increase the benefits of double glazing further but does come at an additional cost.
In addition to double and triple glazing, you might want to consider secondary glazing. For homes with single-glazed windows, a secondary pane can be installed to the existing windows without the need for a full replacement.
Secondary glazing is typically less expensive than double glazing and while it's similar to double glazing, in the sense that there are 2 panes of glass, they don't tend to have the same level of energy efficiency.
You can further increase the insulation around your windows with heavy curtains or blinds.
Energy efficient windows: benefits & savings
According to the Energy Savings Trust, replacing single-glazed windows around a semi-detached home with A-rated double glazing could lead to savings of up to £155 a year on your energy bills.
Doing the same with A++ double glazing could save you up to £170 a year on your energy bills.
This applies to homes in England, Scotland and Wales.
Most efficient window materials
It's not only the glass that needs to be considered but the window frame too. The various materials available all have different qualities and could help to increase the efficiency of your home.
uPVC window frames are an effective insulator, delivering your home with an extra layer of insulation, composite, wood and fibreglass frames all have these benefits too. This is in comparison to metal frames, such as aluminium, which is a poor thermal insulator. However, having a thermal break installed within aluminium frames will help to make them much more efficient.
When it comes time to install new energy efficient windows, you can either spend a lot of time researching the best companies to work with, then even longer waiting for their quotes, or you can choose GreenMatch. Our service provides you with up to 4 free quotes from the best installers in your area.
Start by filling in our simple for, it takes less than a minute.
Quotes from local engineers
Payment by finance available
Save up to £170 per year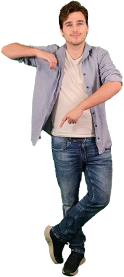 Optimise your home and save the planet
Replacement windows
When it comes to replacing the windows around your home, it could be easy to get put off by the cost but energy efficient replacement windows will help to save you money in the long run.
You should consider replacement windows if any of the following apply to your existing windows:
Installed 15-20 years ago
Don't have double glazing
Locks aren't working
Glass has been smashed
Not opening properly
Cost of energy efficient windows
Installed A rated windows around your home will come at a higher price to less efficient windows but you could make back your initial investment through energy bill savings.
The total cost of a new energy efficient window will vary depending on the frame material, size and style of the window. uPVC is the cheapest window frame material in the UK, one of the main reasons why it's the most popular, but they will need replacing sooner than aluminium, composite or timber windows.
The table below shows the potential cost per low-e window with double glazing, depending on the material you choose for the frame.
| Window frame material | Potential cost before installation |
| --- | --- |
| uPVC | £200 – £1,065 |
| Aluminium | £260 – £1,390 |
| Timber | £300 – £1,600 |
*Estimates based on 900 x 1200mm single window units
Window grants
A grant would help to cover the installation costs of energy efficient windows or double glazing but currently, there aren't any government funded energy efficient window grants available in the UK. However, you might be able to earn funding for new windows through:
Home Repair Assistance Grant
The Care & Repair Scheme
The Housing Air for Older People Scheme
You might also want to find out if you're entitled to a Home Improvement grant through your local authority, which exists to help cover the cost of repairing your home.
Whether you're looking for new windows in Northern Ireland, England, or anywhere in the UK, you may be eligible for a new windows grant. Take a look at our guide to double-glazing grants to find out if you meet the eligibility requirements for the above schemes.
Get free window installation quotes
To help you get the best possible price for energy efficient windows, we highly recommend comparing quotes from multiple installers. We've made finding installers nice and easy, simply complete our online form, letting us know about the work you need, and you'll be contacted by up to 4 window installers near you.
GreenMatch is a completely free no-obligation service that gives you the power to get quotes, compare them and decide whether or not to hire any of the installers.
Quotes from local engineers
Payment by finance available
Save up to £170 per year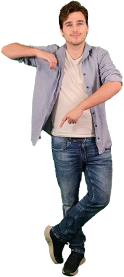 Optimise your home and save the planet