Get Cheap Double Glazed Windows in 3 Simple Steps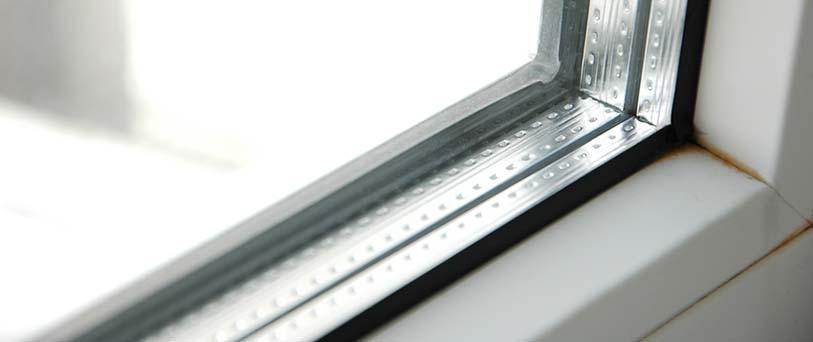 Everyone is looking for the best possible deal these days, but with some products it's easier than others. Don't let industry experts baffle you with unclear jargon and high-pressure selling methods. Cut through the waffle and get the best deal by following our 3 simple steps to getting cheap windows.
Quick Tips:
Before starting the first step of getting cheap double glazed windows, be sure to follow these tips to help you avoid cowboys and unreputable companies.
Only use companies and installers who are registered with the Glass and Glazing Federation (GGF) and FENSA (Fenestration Self Assessment Scheme).
If a window fitter only gives you a mobile phone contact number and nothing else, add them to your list of window fitters to avoid.
Once you have a clear idea about your preferences, you can book appointments with providers to get initial quotes. This part of the process is all about making decisions: type of window, frame, finish, double or triple glazing etc. There are lots of options to consider but the key here is make up your mind and stick with it. Otherwise you could see the agreed window prices start to creep up.
Once you have made up your mind, it's good to get up to 4 of comparison quotes. Luckily, we can help you with that. Simply click the link below, to get quotes from window fitters in your area.
Quotes from local engineers
Payment by finance available
Save up to £170 per year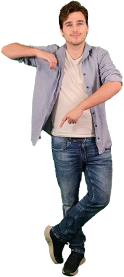 Optimise your home and save the planet
Once you have the basics in place, you should follow the three simple steps below. This will ensure you don't pay too much for your new double glazed windows.
1. Be clear about what you want
Until you are completely certain about how many windows and doors you want, and what style and finish you want, do not ask for quotes from any companies or fitters. Making changes after a quote will likely drive up the price.
This is one of those occasions in life where it pays to do your research. Go to a showroom (or even a few), or visit a home exhibition. You can then see actual products on display and get a feel for what kind of windows you like (and what you don't).
2. Look out for sales and special offers
Opting for new double glazing isn't usually a snap decision, so whilst you're mulling it over, keep an eye out for sales or special offers. Double glazing companies often have sales at slower times of year such as January or July, when fewer people are in the market to buy new windows. This can be a good time to benefit from special offers and make decent savings on the cost of your new windows.
When looking for sales and special offers, be sure to think about whether the company you want to use is a national or a local company. They don't always advertise in the same places.
National businesses can afford to promote their deals quite heavily, which usually means you will see their offers on television, in the press or on flyers. Local businesses won't have the same budget for advertising and will often stick to smaller adverts in the classifieds section of a local newspaper, promoting themselves on social media channels or running a localised door-to-door leaflet drop.
When you spot an offer, ensure you know exactly what it is for. If the offer doesn't cover the type of windows you actually want for your home, it's best to look for another one that does. The most popular window styles are casement, sash, tilt turn and dual turn. Casement windows are generally the cheapest with dual turn windows being the most expensive. When it comes to materials for double glazed windows and doors, UPVC is usually the cheapest option. Wood and aluminium are likely to be more expensive.
Lastly, be sure to read the small print so you know exactly what's included in the offer. Some features might be charged as extra, so it's good to know exactly what will be covered.
3. Ask for a discount. Then ask again.
Here's something good to know: the price in the first quote you get for your double glazing isn't set in stone. It's not uncommon for double glazing salespeople to start by quoting you quite a high price in the beginning and then reducing it as a way to get you to sign up straight away. This is a sales tactic that works well, but it can also work in your favour.
Even if a window fitter is happy to drop their prices more than once, it doesn't mean they've provided you with their best possible offer. Don't forget, each of the companies you have quotes from should be fighting for your business. Ask what the best possible price is from each of the companies you're considering using, then take the cheapest quote you receive and make a point of informing the others that you've received a cheaper quote elsewhere. This will give the other companies a choice of matching or beating the quote to win your business.
If a window fitter does decide they will give you a better offer than the cheapest quote you received, don't forget to inform each company that you've been offered a better deal elsewhere. This could encourage them to reduce the price of their quote, and make your double glazed windows even cheaper!
Quick Tip:
Never sign any contract straight away. No matter how sure you are, it always pays to think about the final decision and not get rushed into putting pen to paper. Take your time and properly consider your other like-for-like quotes carefully. If you sign a contract before giving the other companies you have quotes from the chance to compete, you will end up settling for a higher price than you need to.
Making a decision
Once you have all your quotes in writing with a description and the price, as well as your rights regarding cancellation, you're ready to make a decision.
Always take time to read the small print – and be aware that, if you order custom made-to-measure windows, you may not have any cancellation rights once the order is signed.
A word of warning:
Whilst it is possible to get prices just for the windows, without the installation cost, trying to install new windows yourself is not a good idea. Unless you have proper experience of fitting windows, and are appropriately qualified to do so, you are much better paying for installation and avoiding any of the problems which may arise from trying to fit windows yourself.
If you want to get cheap double glazed windows, you need comparison quotes to help lower the final prices. That's where we come in. By clicking the link below and providing some basic information, you can get your comparison quotes, and start lowering the cost of your double glazing.
Quotes from local engineers
Payment by finance available
Save up to £170 per year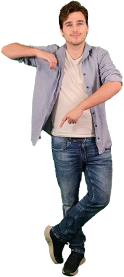 Optimise your home and save the planet