Double Glazed Cottage Windows: A Complete Guide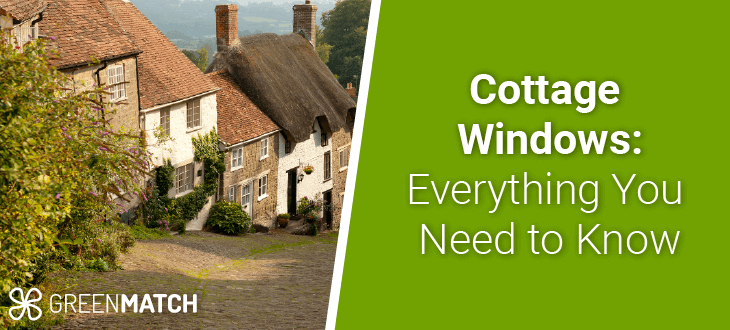 Cottage-style windows is a fairly broad term since it refers to any type of window that suits a rural cottage home or a cottage-style home. Cottage windows are usually vertically sliding sash windows. The typical cottage window usually has smaller glass panes separated by glazing bars, or muntins, to make a grid pattern. 
If you're in the market for some windows to bring an old-English, cottage-core charm to your property, then you'll be happy to know that there are plenty of options in terms of window style and materials that you could go for. 
In this guide, we'll take you through some of the most popular cottage window ideas to help you determine the best cottage windows to compliment your home.
At GreenMatch, we can help you find up to 4 of the most suitable installers for your new or replacement cottage windows. With their bespoke advice and tailored quotes, you can be sure that you're making a sound choice. You also have the opportunity to compare their offers to find the best deal. 
We pride ourselves on matching you with the best installers quickly, and with no fuss. And the best part? It's completely free with no obligation. All you have to do to get started is fill in the form at the top of the page. 
Quotes from local engineers
Payment by finance available
Save up to £170 per year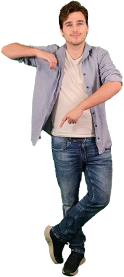 Optimise your home and save the planet
What are cottage-style windows?
While cottage windows in the UK may evoke a small-town charm, they can be found pretty much anywhere, in any type of property. In the UK, they were first popularised in Georgian and Tudor England. 
Nowadays, Georgian cottage windows remain highly sought after by those looking to add quaintness to their home. What's more, with modern double-glazed cottage windows you can rest assured that your windows are not allowing too much heat to escape. 
There is also a range of customisable materials that can help you achieve that classic cottage look while limiting the overall costs, as we will go on to explain.
The quintessential cottage window operates using a discreet pull and weight system, as shown below.
A cottage window typically refers to a double-hung, vertically sliding window. The upper sash is usually smaller than the lower one and has multiple panels, separated by muntins. The lower sash has only one panel, although in many cases, it may also be divided into smaller panels. 
The upper sash remains fixed, meaning it's unopenable, whereas the lower sash will slide across the top one to open. The lower sash is positioned on the inside of the upper one for easy opening. 
The different glazing bars
One of the definitive features of a cottage window is the glazing bars that create a grid pattern across both, or just one, of the windows. 
Glazing bars are a nice addition to a traditional or modern home since there are various customisable options in terms of design, width, and material that can complement your desired aesthetic. 
Georgian bars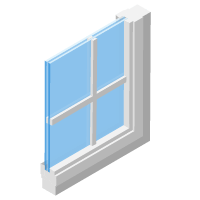 Authentic glazing bars, known as Georgian bars, are laid internally and sealed within layers of glazing. This means they actually separate the window into smaller panels. This is how glazing bars were originally used back in Georgian times. 
Georgian bars also strengthen the window since the smaller panels are less resistant to breaking and they won't block any sunlight. A flush window surface with internal bars is also easier to clean than externally laid astragal bars. 
Astragal bars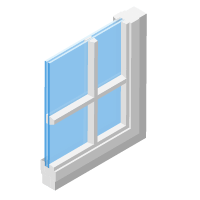 Astragal bars are a simpler way of achieving the cottage style since they can simply be planted onto the surface of the glass, or they can be laid internally without running through the entire panel. Astragal bars are adhered to the window on both sides to give the appearance of a window with multiple glazing panels. 
The protruding bars can be customised in various ways to give an ornate touch to them, which is classic of traditional period properties. 
Given the extra materials required to create an astragal bar window, you can expect to pay some more compared to Georgian bars. External bars are typically made from composite materials, such as aluminium and timber. 
What are the best windows for cottages?
While sash or double-hung windows are often associated with the cottage window style, there are many other window styles that can be equally effective in achieving this charming aesthetic. Cottage windows are typically characterised by their simplicity, warmth, and traditional elegance, so it's important to choose a window style that complements these qualities. In this section, we'll take you through some of the most popular options. 
Sash windows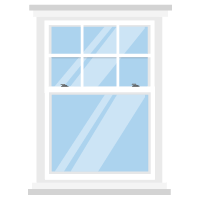 Like cottage windows, sash windows are equally known for their traditional charm. For those with a fondness for traditional aesthetics, sash windows are a great option. For those with limited outdoor space, then a sliding sash window is preferred since it takes up less space when opened. Sash windows are the most original cottage-style window since they evolved from the same period. 
There are some small details that differentiate a traditional sash window from a cottage-style sash window. The main difference is that sash windows typically have identical sashes of the same size and with matching grilles. Whereas the cottage-style window has asymmetrical sashes, with the upper sash being smaller than the lower one. The grilles in cottage windows usually don't match each other. 
Casement windows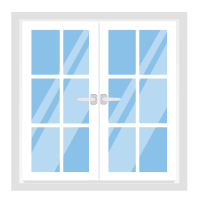 Casement windows differ from the traditional cottage style by how they operate. Casement windows are attached to the side of the window by a side-mounted hinge. Using a handle, which usually features a secure locking mechanism, casements swing open fully outwards. 
Depending on the materials and design of your casement windows, it's certainly possible to achieve the classic cottage style. The clearest way to do so is by adding glazing bars and choosing wooden frames or uPVC with a woodgrain finish. Double casements are most reminiscent of the two-window cottage style. These feature two windows that open from the centre and are divided by a central beam, or mullion. 
You may prefer a cottage-style casement window since they can allow more ventilation and natural light into your home, since both windows open full outwards. They are also cheaper than sash windows, although adding glazing bars will add to the overall cost compared to classic casement windows.
Bay windows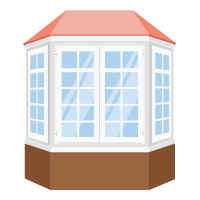 A 3-facet bay window features a large fixed central window, flanked by two smaller openable windows. The smaller windows are attached to your house at an angle so that the whole bay set-up extends from the side of your house. This creates a grand appearance from the outside and some extra living/storage space on the inside. You can also opt for a 5-faceted bow window. 
A cottage-style bay window is a great combination that has superb curb appeal. The cottage style complements bay windows well since it adds a traditional touch to their already grand appearance. Using glazing bars to separate the windows could also make them less imposing. 
To create a signature cottage-style bay window, then installing sliding sash windows with a classic grid pattern is perhaps the best option. Since bay, or bow, windows include multiple units, you may prefer to choose casement windows to help limit the total costs. 
Use GreenMatch's free and exclusive quotes service to be connected with up to 4 professional windows installers. With their bespoke advice you can determine which window style will best suit the needs of your property and your own design preferences.
By comparing up to 4 tailored quotes, you can also rest assured that you've found a good deal. It easy, fast, and completely free. Get started today by clicking the button below. 
Quotes from local engineers
Payment by finance available
Save up to £170 per year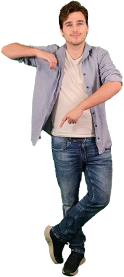 Optimise your home and save the planet
Traditional cottage windows: materials
In terms of the best cottage window frames, you may be happy to know that traditional cottage windows can be made from any one of the most popular window frame materials. With the right cottage window colours, it's possible to achieve a distinct cottage style no matter the material. 
Whichever you choose, you can rest assured that they are energy efficient and long-lasting. In the list below, we'll discuss how these materials could complement your cottage windows, their associated costs and options for customisation.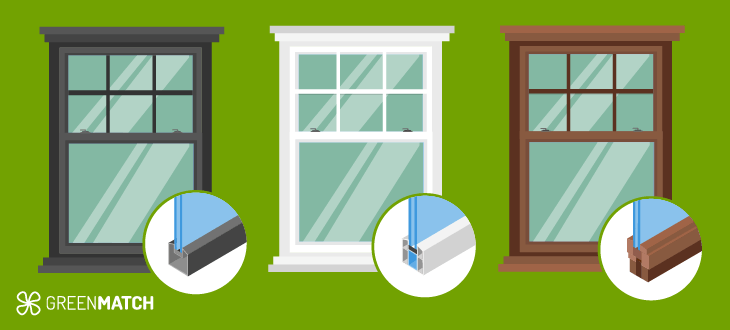 uPVC cottage windows
Whatever style you're after, uPVC is a great option on all fronts. It's highly durable, widely recycled, and the most affordable option of the three materials in this list. A concern that people may have about uPVC cottage windows is the plastic might cheapen the effect of your windows. However, there are countless options in terms of colours and finishes that will up the premium quality of the windows.  
In particular, when it comes to cottage windows, uPVC with a wood-like finish creates the appearance of traditional cottage windows, but for only for a fraction of the cost of actual wooden windows. 
Timber cottage windows
Timber windows can bring a timeless, sophisticated quality to your entire home and harken to the cottage style more than the other material options. As long as it's well-maintained, then wooden cottage windows will also last longer than uPVC or aluminium windows. 
With that being said, you may find that the overall costs of timber cottage windows will be far more than aluminium and uPVC. In most cases, timber windows will usually cost as much as 50% more than uPVC. 
Aluminium cottage windows
If you're interested in some modern cottage windows, then aluminium is the best option for you. Aluminium windows are a stylish addition to mid-century modern and contemporary properties. While this may not come to mind when people think of traditional cottage windows, aluminium will blend in seamlessly with any style of property. 
While black or white cottage windows might lean too modern for a traditional cottage window, red, or grey cottage windows could make nice additions that will add some character. A light colour like cream will brighten up a room, giving the illusion of more open space. Otherwise earthy colours like green, grey, or brown will also work well with the cottage aesthetic. 
Aluminium is also a good option because you can create very slim window profiles and glazing bars. This is great for those who would like to add glazing bars without them blocking too much sunlight. 
Get the best cottage window deal
Looking for some new cottage-style double-glazed windows or a window replacement? When it comes to new cottage window costs, a clear way to keep the total price down is by choosing the right company to install your windows. Before settling on an installer, it's important to compare quotes from multiple professional window companies. This allows you to compare and go with the installer that offers the best deal. 
It's also crucial that you only compare the best, most qualified installers for the job, else you could end up with poorly installed windows that will leave your home draughty and drive up your energy bills. You should always check customer reviews and testimonials, check for certifications like FENSA registration, and compare different warranty offers. 
Altogether then, the process of finding the right company to install your windows can be a long and arduous one. Unless you choose to do it with GreenMatch. Not only do we have a wide network of qualified installers ready to offer you their fixed, tailored quotes, but we can also match you with those based in and around your local area in a matter of hours. Local quotes mean you can pay regional rates that will be far lower than those from large, nationwide companies. 
In a few short steps, you'll be well on your way to securing some new cottage-style windows. Our service is free, fast, and reliable. To get matched with up to 4 local window installers in your area, click the button below. 
Quotes from local engineers
Payment by finance available
Save up to £170 per year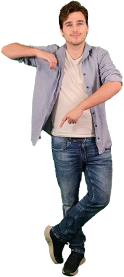 Optimise your home and save the planet
Frequently asked questions