Loft Insulation Guide: What is The Best Insulation For Your Home?
Are you as annoyed as much as most of us due to the "great escape" of heat from your home despite insulating your wall cavities? Well, the heat loss, in this case, might be due to the lack of insulation through the loft space.
We are here to guide you through everything about loft insulation, and how you can prevent the heat losses, and keep the heat where it needs to be; in your house!
It is no surprise that a quarter of the warmth escapes our houses through the loft space. Insulation is a must. Whether you decide to hire a insulation installer or to create the insulation yourself, we want to equip you with the tools and knowledge to be able to make the right decisions and importantly get your home insulated the right way!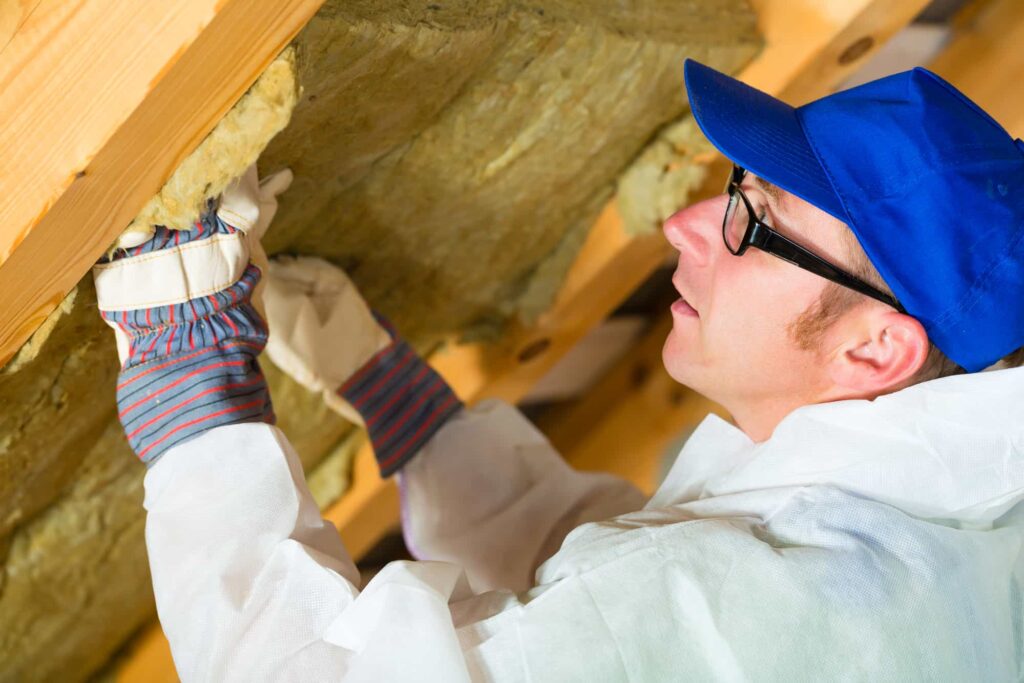 What is Loft Insulation
Loft insulation refers to the process of insulating your loft by creating a barrier of insulation material. Loft insulation services often install it between the floor joists by laying insulation rolls over them.
It prevents the heat from escaping through the loft. Bathroom, kitchen and conservatory roofs tend to lose a lot of heat, so insulation might help prevent it.
Types of Loft Insulation to Prevent Heat Loss Through the Loft and Roof
To understand the process of loft insulation better, you need to know the types of loft insulation available to you. Let's start with the hot and cold categories. For a cold loft, you need to spread an insulation loft between floor joists to ensure there is no heat entering the house.
If you need a warm loft, loft insulation that is divided between the loft floor and the underside of the roof is better suited for you since it will prevent heat loss. However, flat roof insulation has a higher installation cost compared to floor level one.
Roof insulation is between the tiles and rafters while loft insulation is between the joists of the floor. Getting the right insulating material can have a big impact on the quality of the insulation, so this is an important thing to consider.
Sheet Insulation
It provides greater efficiency and has a higher installation cost compared to other methods. For this, you need firm, rigid insulation boards of synthetic materials. It is a great method to insulate the roof. It is a DIY job, so you won't have to rush to high paid services.
Loose-Fill Insulation
If you want to top up existing insulation in your house. You can do so with lightweight materials like mineral wool insulation, fibre, or even recycled newspapers.
Blanket Insulation
Blanket insulation is meant to last for the longest time and is the most common type of loft insulation out there. It is also known as loft roll insulation. For this loft insulation, you can rely on glass, rock wool rolls, and fibre materials for coverage.
However, you can't always rely on it if there are small uncovered patches. Standard loft insulation rolls will not work here; go for a loose, fire-retardant in such cases. It has a low installation cost so the price won't be an issue, and all these effective products will retain the heat too! What a win-win situation.
Blown-Fibre Insulation
Unlike the rest of the insulation methods, this one is not a DIY job. Even then, if you are keen on enhancing your experience in this area, make sure you seek home energy advice. One has to blow several items between the loft joists, but don't consider the job done only by putting the materials into place. You need a technician to put an end to the process. The price is high, and it is ideal only for a complex area to reach on your own.
Spray Foam Insulation
Spray foam insulation is one of the most effective techniques for roof insulation. It doesn't require too many products and is the best to close gaps, is eco-friendly, and reduces your energy bills! Foam insulation sprayed directly into certain gaps can have a big impact on the overall effectiveness of your loft insulation.
Flat roof insulation becomes easy and covers the area too. The polyurethane items in the spray are best to cover large areas. Try to use a spray from a good brand or one your installer recommends, that is long-lasting and doesn't lose its shape, as this can become problematic.
There are certain materials and tools used in loft insulation. Let's shortlist a few items that you can use if you decide to go down the DIY route, and if not, these can be good materials to discuss if want to get a professional insulation done.
· Glass
· Rock wool
· Blown cellulose
· Quilted mineral wool
· Tape measure
· Insulation boards
· Rolls
You might have to pay the price for other equipment too, but it won't cost you as much as these things as they are the most important ones.
What is the Best Insulation for a Loft Recommended by Insulation Experts?
One of our home energy advice to readers like yourself is to find the best method for you. There is no particular technique that you can rely on. A flat roof requires different insulation, whereas loft insulation requires things like a loft roll, mineral wool, Knauf, or glass. You need to check whether you need to insulate gable walls or party walls, the temperature of the area where you live, and your pocket too!
Loft Insulation Cost
Price is one of the primary factors in decision-making. If you don't know the loft insulation cost, it's going to be difficult to predict what your expenditure will be. The professional installation price of a loft is around £250, whereas a DIY loft will cost you somewhere between £150 – £200. I don't think the price is a lot.
This cost is nothing compared to the amount you can save by paying this price. Your heating and energy bills will drop by £250 at least, and you can save energy of about £150 every year.
Since the average price of loft insulation boards, rock wool, mineral wool, Knauf, and other things in a loft is from £250 – £1,500 based on the complexity of the matter, you will get a return by the savings within two to three years.
Is It Possible to Lay Loft Boards Directly onto Joists?
The minimum depth regulations have set up for a loft is 270mm. So, even though you can directly lay loft boards into the joists, they will not go through inspections and lead to problems. Ensure there is enough insulation under the board to pass all regulations and minimum requirements. Otherwise, the price you pay will become a waste.
The Ideal Thickness for Loft Insulation
Many people who work on the loft themselves need to strike the right thickness for perfect insulation; otherwise, it is all just a waste of time. Although it may vary to a certain degree, the ideal loft insulation thickness is considered to be at least 250mm to 270mm, according to the EEC program.
Benefits of Loft Insulation
Loft insulation can be highly beneficial on many fronts. Here are a few reasons why you should install loft insulation:
· It is a quick and easy way save heat from escaping through a cold or draughty loft, therefore meaning a warmer home and money saved on your heating bills.
· It can be a good way of reducing your carbon footprint through energy efficiency and utilised recycled materials in your loft space.
· Loft insulation is also a form of sound proofing, which can really make a difference if you live in a busy town or close to loud neighbours.
· The saleability of your house will increase because the reduction in heat escaping will improve the Energy Performance Certificate of your home. More insulation, more value, and more money when you choose to sell.
· A protected loft will keep your home warm during winters and cold during summers.
A Roof Room
You might love your roof and want to turn it into a room by using your roof space. Well, you can turn your dream into reality, but make sure the heated and non-heated spaces have proper insulation—for example, a flat roof, sloping ceilings, and vertical walls. You can't do it yourself, so call a professional to work on the roof space.
Maintain Proper Ventilation in Your Home
Other than the roof, you should worry about proper ventilation too. Insulating the roof deck doesn't mean you suffocate yourself since air needs to flow correctly in and out of the home. Make sure you don't block any vents or airbricks intentionally, or else you are throwing all the price you paid away in the sink! If there are fewer vents, then you have to pay the price to install more if you want to live, of course.
Flat Roofs
Turn to a rigid insulation board now. A flat roof needs to have proper insulation from above. You can easily add it to the weatherproof part of the roof. It can be done when your roof covering needs to be replaced, and you can act according to the insulation regulations too. You can insulate the roof from underneath as well, but there might be condensation issues, making it not worth the effort. These are important things to consider when thinking about warm loft insulation.
Awkward Space
There might be areas where you can't reach them, but it is important to blow the material there to ensure adequate insulation. Get some equipment from a nearby store to blow the material into these spaces to complete the task by paying a low price for it.
Find an Installer for Yourself
Installing loft insulation isn't the easiest of things to do by yourself, and getting it wrong can have a pretty big impact on your heating bills and additional work that might be required further down the line. Yes, the professional will charge a higher price comparatively, but at least you're getting good-quality work from it that should last you a very long time. You can learn a lot from them and try the process yourself next time if you so choose.