How to reduce costs on a heat pump installation
After purchasing a heat pump, one can set the units up on their own. This part is not technical and does not require a permit, and will save money in the installation process if the unit is already mounted in its place when the certified technician comes to install it. The heat pump is composed of 2 main units, outdoor and indoor. To exemplify how to save cost on installation, the outdoor unit can be set up outside and the indoor unit can be set up on a wall bracket or a wall stand and await installation.
However, this is the only thing you can do as an individual if you are not trained in the subject. It is a trained gas installer who must install the heat pump and connect the parts together. If you need an air-to-water heat pump installed, there is also a need for a certified technician who connects the heat pump outdoor unit with the indoor unit.
The tasks that do not require a technician and can be done by you, include assembling the main heat pump parts. After the heat pump installation, an authorised installer will connect the parts together. In addition, one must even connect electricity, as there are some rules and regulations to be observed in relation to this. Therefore, you must have a licensed electrician to do this. If skilful, consider doing a DIY ground source heat pump through videos.
But how do you find a qualified heat pump installer quickly? Researching and contacting installers by yourself is tedious and time-consuming. It can also be frustrating to discover the installer you wanted to work with isn't even available. Thankfully, GreenMatch can make this process easier for you.
At GreenMatch, we have a network of certified heat pump installers across the UK. This means we can quickly connect you with up to 3 installers available in your area, so you can avoid wasting hours of your free time. What's more, you'll receive a quote from each installer, so you can compare them and ensure you're getting the best local rates. Click the button below to get your free and non-binding quotes now.
Quotes from local engineers
Payment by finance available
Save up to £1100 per year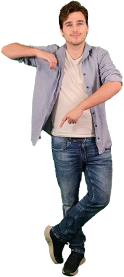 Optimise your home and save the planet
Components of Heat pumps
Heat pumps come with some highly specialised components that come from globalised supply chains of manufacturers. The components can be divided into refrigerants and mechanical components.
1. Refrigerants 
Heat pumps use refrigerants at a temperature below ambient to absorb heat and compress it to raise the temperature above that of the medium such as water for radiators or air circulating in the house. It's important that the refrigerant is inert and is able to evaporate and condense at the right temperature and pressure. The 2 most used refrigerant models in the UK currently are: R410A(GWP 2,088), which is used in three-quarters of all UK heat pumps, followed R134a (GWP 1,300) and R32 (GWP 675) which are also increasing in popularity.
2. Mechanical Components
Most mechanical components fo any heat pump work similarly with their main function being altering the properties of the refrigerant. The key component is the compressor, which is used in heat pumps and air conditioners. Apart from the compressor, other components of heat pumps include heat exchangers, pumps, fans, expansion tanks and control systems.
Setup Guidelines
Installing a DIY ground source heat pump for the time may seem tough, but following a guide will help. There are multiple guidelines ranging from a ground source heat pump to an air-to-water heat pump. Before deciding to go DIY make sure to check the costs of air source heat pumps. The type of guideline should be considered before the heat pump installation process:
Air-to-water heat pump
When setting up an air-to-water heat pump, minimize noise and maintain good relation with your neighbours. It is important that you set your heat pump outdoor unit minimum 5-10 meters from the boundary with your neighbour, so they are not bothered.
Soil Heat pump
At first, you need to seek permission to install a geothermal system. The installer can usually help you with obtaining permission.
A heat pump installation should be in the season since you cannot set the heat pump in the winter. This is because you can risk there being frost in the ground when the tubes are buried underground.
Make sure you have insurance that covers your DIY ground source heat pump. This is necessary in relation to, for example, if a leak occurs in the earth tubes.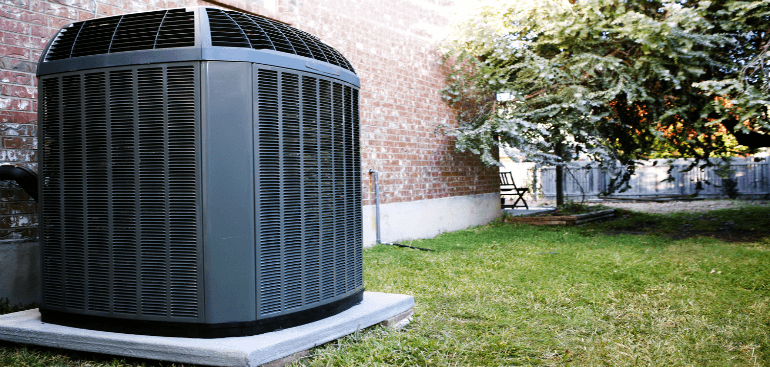 To avoid being uncomforted by the noise from the heat pump, it is a good idea to set up the indoor unit either in the basement or utility room. Do not set up the indoor unit up to noise-sensitive spaces.
For both types of heat pumps, it is possible to install solar panels, so you become self-sufficient. The heat pump is powered by electricity, but by combining the heat pump with solar cells, you have an almost CO2-free installation, which will affect both your heating and electricity bills in a positive direction.
Now that you are more aware of the heat pump installation process, you can obtain quotes from different installers and manufacturers. It is better to obtain multiple offers, so you have different models and prices to choose from.
Get Quotes on Heat Pumps
If you have decided to invest in heat pumps, but you are not sure which heat pump installation to go forward with, GreenMatch is here to help. Fill out the form on this page with your personal preferences and information, and we will provide you with up to 3 different suppliers of heat pumps. You are free to choose the offer that best suits your needs. The service is free, without obligation, and takes only a few minutes.
Quotes from local engineers
Payment by finance available
Save up to £1100 per year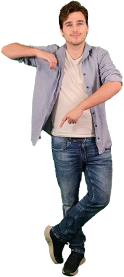 Optimise your home and save the planet