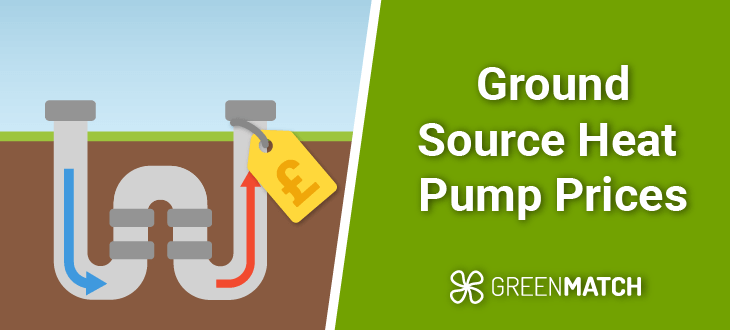 Ground source heat pumps (GSHPs) are a popular and sustainable alternative to traditional heating and cooling systems as they transfer heat from the ground rather than generating it by burning fossil fuels for instance.
The cost of a GSHP will depend on a number of factors, such as the type of system you choose, the size of the property, and the local installation costs. Throughout this article, we'll explore the prices for ground source heat pumps and what factors determine their costs and advantages.
Despite the lower energy bills given their energy efficiency and no need for fuel, they are expensive to install, however, they can save homeowners money in the long term by cutting heating and cooling costs. Once installed, a new ground source heat pump provides renewable heat all year long. To help overcome the steep upfront costs, it's important to ensure you are paying the most fair and accurate prices for installation. 
This is where GreenMatch can help you. By filling in the simple form (linked below) we can match you with up to 3 professional heat pump installers, all of them local to your area. Local installers mean local rates, allowing you to avoid the delivery of parts and labour from a nationwide company.
 Get started by clicking the button below. All of our quotes come free with no obligation.