Heat Pumps in the UK: What's Going On?
The use of heat pumps (both air source and ground source) for hot water and heating household consumption is well-established in many countries in Central and Northern Europe, as well as in the United States and Canada. Among them, Sweden and Switzerland stand out as the ones where heat pumps are most commonly used. But large countries such as France and Germany have also mature heat pump markets and utilize them successfully for dwelling heating.
The UK, though, doesn't. Why? Will it be like that forever? This post will address this and more questions regarding heat pumps in the UK, focusing on the drivers and challenges they'll have to face in the near future (based on current trends).
It's likely that you already know about heat pumps and their benefits, both for your pocket and for the environment. So, if you're interested in this green technology and want to request offers, just fill in the form below and we'll save you from the hassle of researching for suppliers by providing you with up to 3 quotes from our network of professional suppliers. Our service is free and without obligations.
Quotes from local engineers
Payment by finance available
Save up to £1100 per year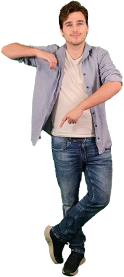 Optimise your home and save the planet
What's the Situation of Heat Pumps in the UK Now?
The heating system stock in the UK currently relies on gas systems. In fact, 85% of all the heating systems operating are gas boilers, and about 1.5 million gas boilers are installed each year (the UK is the biggest boiler market in Europe). Renewable heating, on the other hand, represents 2% of the heating systems in the UK (heat pumps about 1%, being air source heat pumps considerably more common than ground source).
What Are the Market Barriers for Heat Pumps in the UK?
Among the different factors that complicate the expansion of heat pumps in the UK, the following ones are the most influential:
High upfront costs. The cost of installing a heat pump are significantly higher (especially in the case of ground source heat pumps) than those of a gas boiler, that is 20% of the cost of an air source heat pump. Furthermore, there's no custom of investing in heating systems in the UK.
Low running costs savings. One of the main reasons why heat pumps are so popular in some parts of Europe is their relatively low running costs (since their only external source of energy is electricity and they use a small fraction when compared to conventional electric heating methods). But, in the UK, the cost per kWh of electricity more than triples that of gas. That causes the operation savings of a heat pump compared to a gas boiler not to be high enough to justify its use.
Distribution network inadequacy. The UK electric distribution network is characterised by supplying prevalently one-phase electricity to households. This makes it unsuitable for connecting heat pumps, that are considered large loads. The most immediate solution to this problem would be to equip heat pumps with devices that allow softer operation starts and control of the operating time.
Houses. Housing stock in the UK has a high average age and a very low thermal inertia, which doesn't benefit heat pumps. Moreover, houses are smaller than the EU average and in general heating equipment needs to be placed in the living space (because of the lack of more suitable spaces such as basements), resulting in an undesired situation difficult to avoid (heat pumps require significantly more space than gas boilers).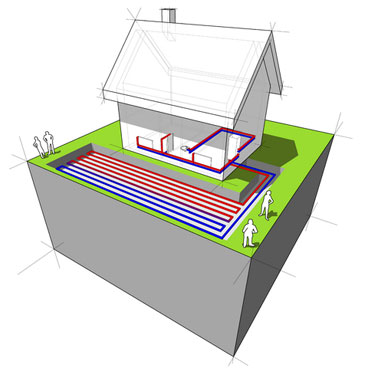 What Are the Market Drivers for Heat Pumps in the UK?
Despite all the elements listed above, the penetration of heat pumps in the UK heating market is very likely to increase significantly during the following years thanks to government measures and positive trends. These are the most relevant of them:
Boiler Upgrade Scheme. Through this government heat pump grant, homeowners in England and Wales can receive £7,500 towards the installation costs of an air source heat pump or a ground source heat pump.
Reduction of running costs. Like any other renewable technology, heat pumps' performance is experiencing an improvement that will, in a near future, make them truly competitive in a market currently controlled by gas boilers. Although their installation costs will remain higher than those of gas boilers, their running costs will decrease significantly and make them a very attractive option for supplying hot water and heating.
Utilities' engagement in heat pumps. In the UK heating market, utilities supply over 90% of customers. Due to the specific features of this market, discussed above, most installations in the UK market are gas boilers, but that has begun to change. Some of the largest utilities are offering heat pump installation services, and companies in this sector feel more confident about joining the UK market.
Building regulations. Government regulations aiming at making new residential buildings "Zero Carbon Homes" will encourage the installation of heat pumps, although it must be noticed that, in this respect, there's a wide range of options for accomplishing the zero carbon goal, not just heat pumps.
What's the Future of Heat Pumps in the UK?
Taking into account all the information in the preceding paragraphs, it is viable to figure out what the next years will look like for the heat pump market in the UK. Experts in this field agree that, at least until 2020, the installation of heat pumps will experience a rapid growth, mostly driven by RHI tariffs and utilities initiative of increasing the size of the heat pump industry in the UK. That is not only engaging UK companies, but also foreign companies (most of them very experienced ones from continental Europe) that will help to raise standards and will contribute to a more dynamic heating market in the UK.
Source: IEA HPP Annex 42: Heat Pumps in Smart Grids | Market Overview United Kingdom (Delta Energy & Environment, 22/01/2014)
If you have decided to purchase a heat pump but you are not sure which type you would like, we are ready to help you. Fill out the form below with your personal preferences and information, and we will provide you with up to 3 quotes from our network of trusted suppliers. You are free to choose the offer that best suits your needs. The service is free, without obligation, and takes only a few minutes.
Quotes from local engineers
Payment by finance available
Save up to £1100 per year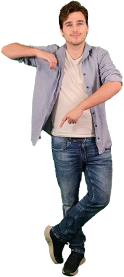 Optimise your home and save the planet