How much do ground source & air source heat pumps cost?
How much does a heat pump cost in the UK? Fitting a new air source heat pump costs between £8,000 and £18,000, whereas ground source heat pump costs between £14,500 and £45,000 and air-to-water heat pumps cost between £7,000 – £13,000. 
How much does it cost to fit a heat pump in the UK?
Household Size
Technology Type
Supply + installation Cost
2-3 bedrooms
Air-Source Heat Pump
£8,000 – £18,000
2-3 bedrooms
Ground-Source Heat Pump
£14,500 – £45,000
2-3 bedrooms
Air-to-Water Heat Pump
£7,000 – £13,000
Through the Boiler Upgrade Scheme you can reduce these costs by £7,500.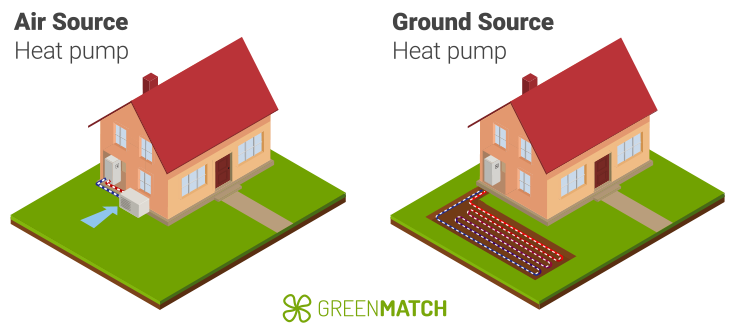 Ground source and air source heat pumps can provide significant savings over traditional heating systems, due to their low running costs. For example, a ground source heat pump can reduce energy bills by 53% compared to a new gas boiler.
Some of the key factors affecting the running costs of domestic heat pumps are:
Heat pump installation costs in 2023
Heat pump costs can vary based on:
The type of heat pump
The brand/manufacturer
Size of your home
Difficulty of installation
Ground Source and Air Source Heat Pump Installation Costs

| Job Type | Labour Cost |
| --- | --- |
| Air Source Heat Pump Installation | £350 – £1,700 |
| Ground Source Installation | £700 – £2,450 |
Heat pump installation costs can depend on the size of the unit you'll need which, in turn, depends on the number of bedrooms in your house. A ground source heat pump will also cost more than an air source heat pump. Assuming labour expenses of £350 per day (minimum), it can take 2 to 5 days for an air source heat pump.
For ground source heat pumps this can vary depending on the complexity of the installation. Horizontal and vertical loop fields may require excavation, which takes 2 to 4 days. It can take another 3 to 4 days to modify ductwork and/or install underfloor heating. Basically, a full installation can take over a week.
Ground Source Heat Pump Installation Per Part

| Job Type | Labour Cost |
| --- | --- |
| Ground Source Heat Pump (Piping) | £2,000 – £4,000 |
| Ground Source Horizontal Trenches | £2,500 – £4,500 |
| Ground Source Vertical Boreholes | £4,000 – £6,000 |
On the other hand, if these elements are already sorted, the full installation can be much shorter. This could take 1 to 2 days and be affordable in terms of labour costs.
While heat pump costs might seem excessive, in context, a heat pump can replace two separate HVAC systems (air conditioning and a furnace). This makes it a smart choice for new homes and one that could potentially preserve space and allow for more efficiency in terms of electricity and gas consumption.
Heat pump running costs in the UK
Let's look at all of the moving factors in a practical example.
A field trial of 12 months, from 2008 to 2009, has been done by the Energy Saving Trust to check heat pump effectiveness. The trial monitored 83 heat pumps (29 air-source & 54 ground-source heat pumps) from installation to performance indicators.
The conclusion was that if they are well-designed and installed, heat pumps can efficiently operate in the UK. The industry obtained valuable experience from the customers who participated in this study. As expected, ground and air source heat pump running costs can change a lot due to the large number of variables that affect the cost structure.
Some of these factors include:
The level of insulation
Whether the system is paired with underfloor heating or low-temperature flow radiators
If a separate heat source is used for domestic hot water heating, such as solar thermal panels
If you do not pay attention to these factors, you risk getting an expensive machine with high running costs and CO2 emissions.
Although the initial costs can be high, after a few years, most people experience a substantial decrease in their heating bills; the largest savings are realised by households that go off the gas grid. Ground-source heat pumps generally have a payback period of 5 to 10 years while an air source heat pump can be about 12 years.
An Energy Performance Certificate (EPC) is required before contacting a heat pump installer in the UK, especially if you plan to apply for a grant. EPCs tell you the energy efficiency of your property by rating it from A (very efficient) to G (inefficient) and can also indicate the expected heating costs and emissions of your property.rnrnAfter arranging for an u003ca href=u0022https://www.gov.uk/get-new-energy-certificateu0022 target=u0022_blanku0022 rel=u0022noopener nofollowu0022u003eEPC assessmentu003c/au003e with an accredited assessor, you can use GreenMatch to get fair quotes for a new efficient heating system. If you've recently purchased a property, you may still have a valid EPC, which can also be confirmed through the government portal.
To give you an idea of the average running costs, we break down the annual heat demand of the following heating systems based on current energy prices, per household size.
Air source heat pump (COP of 3)

Ground source heat pump (COP of 4)

Electric heating system (99% efficiency)

Gas-fuelled boiler (82% efficiency and daily standing charge of £0.28)

Oil-fuelled boiler (82% efficiency)

LPG-fuelled boiler (82% efficiency)
Annual Heat Demand and Running Costs Breakdown

| Heating System | 1 Bedroom | 2-3 Bedrooms | 4+ Bedrooms |
| --- | --- | --- | --- |
| Estimated Annual Heat Demand* | 8,000 kWh | 12,000 kWh | 17,000 kWh |
| Gas | £305 | £455 | £645 |
| Electricity | £1,150 | £1,725 | £2,440 |
| Oil | £325 | £490 | £690 |
| LPG | £525 | £785 | £1,110 |
| Coal | £325 | £485 | £685 |
* The annual heat demand is in accordance with the Typical Domestic Consumption Values
While there are running costs to be saved from switching to a heat pump, the upfront and installation costs may be off-putting. However, we can offer a solution that helps to find the best deal for new heat pump installations, without the risk of overpaying.
After filling in a 30-second form, we can find the best heat pump installers in your area based on the details provided. The most important thing is to find an installer you can trust which is why we have a network of thoroughly vetted professionals who you can easily and quickly get quotes from. No need to waste days contacting companies and comparing prices on your own.
With up to 3 installer quotes to choose from, you can make your choice based on the most competitive offer. Local installers also mean local rates. Therefore, there's less risk of overpaying for the delivery of parts and labour from a nationwide company.
Get started today by clicking the link below. All of the quotes provided come free, with no obligation.
Quotes from local engineers
Payment by finance available
Save up to £1100 per year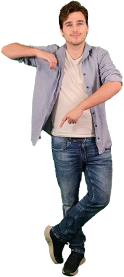 Optimise your home and save the planet
Heat pump vs gas boiler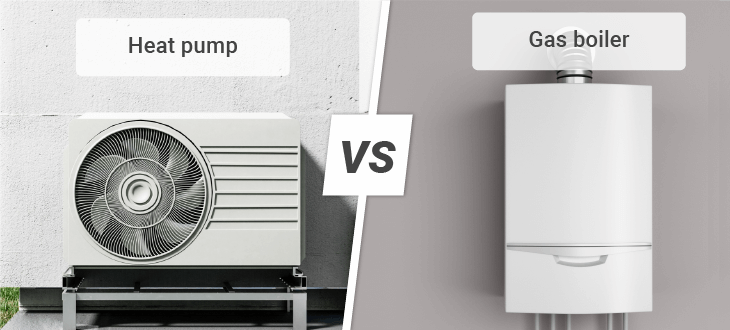 Let's assume you have a two-floor house of 200m2 built in 2010, according to Building Regulations Standards. The admitted space heating demand is 125kWh/m2/year, so for 200m2, we would need 25,000kWh per year.
In addition, we need domestic hot water and if we assume there are 4 people living in the house, we would need 3.488kWh per day, per person — which corresponds to about 60 litres of hot water per person.
Let's calculate what is required of a heat pump versus a condensing gas boiler:
Gas boiler:
Average household gas consumption (space and water heating): 11,700kWh
Energy price cap for gas: 0.07 (as of October 2023)
Gas boiler running costs per year: £819
Heat pump:
Heat pump annual energy consumption: 2413.25kWh
Energy price cap: £0.27
Annual heat pump running costs: £651.58
We further discuss how these numbers were calculated below.
5 Factors That Determine the Costs of Heat Pumps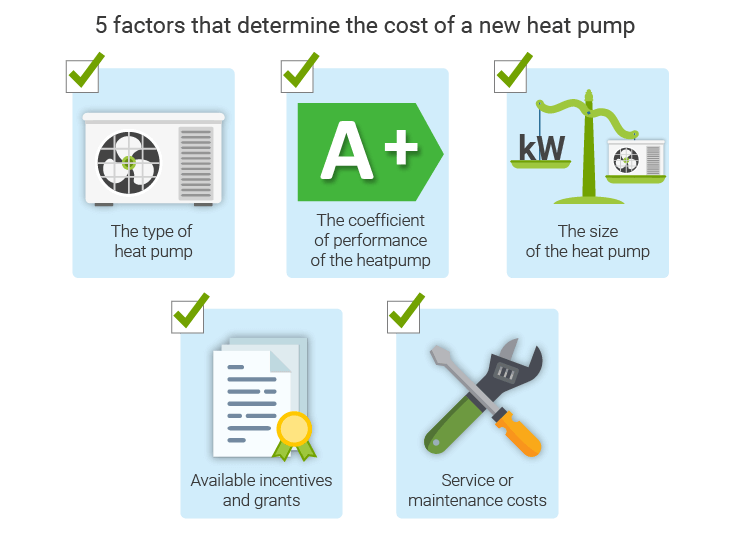 Essentially, there are five factors to be considered to determine the total ground source and air source heat pump running costs:
The type of heat pump
The coefficient of performance of the heat pump
The size of the heat pump
Available incentives and grants
Service or maintenance costs
These five factors are inextricably linked. The COP determines overall efficiency, though this is affected by how much that heat source needs to be heated, and how much heat is required for a household.
Let's break these factors down individually.
Type of heat pump
Air source heat pump running costs are dependent on several factors. They operate at peak efficiency when used together with underfloor heating systems or air convection heating systems, especially if the building is already well insulated.
For an average air source heat pump, like an air to air heat pump or air to water heat pump, when the outside temperature is above 7°C, it will run at COP 3 when distributing heat to an underfloor heating system.
In addition, when installing an air source heat pump you need to consider where you will physically place it. You will reduce air source heat pump running costs if you place the heat pump in an area that has a lot of natural sunlight and is not cluttered, thereby allowing the air to flow freely.
If you are looking at air source heat pump costs in the UK, you should ensure that these three factors are addressed, as they will facilitate the heat extraction process and will result in lower air source heat pump running costs.
There are several types of configurations for heat pumps in terms of how they cool:
Ducted heat pumps can pass air through a central air system after cooling or heating it.
Mini split systems are best for controlling temperatures in single rooms.
Hybrid systems can be great for homes that have a furnace.
Ground source models gather heat from the ground.
When it comes to ground source heat pumps, one of the main reasons for high running costs can be poor installation that doesn't make maximal use of the temperature of the ground.
There is a definite amount of heat trapped under the ground and the heat pump will work harder to extract heat if a great amount is needed, a fast supply is required, or there is less heat than necessary. Henceforth, the COP drops dramatically and ground source heat pump costs go through the roof.
To ensure a fair heat pump installation cost and optimal process, you'll need to find an installer you can trust. This is a difficult task to undertake on your own because it requires days of research and laborious price comparisons. Thankfully, our service offers a far better way that can save your time and effort.
All you need to do is fill out a 30-second form and we'll find you up to 3 free, non-binding quotes from trusted installers in our network. Click the button below to get started.
Quotes from local engineers
Payment by finance available
Save up to £1100 per year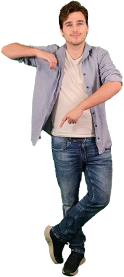 Optimise your home and save the planet
Efficiency of the heat pump (COP)
The Coefficient of Performance (COP) measures the efficiency of a heat pump and it does this by measuring the amount of power input compared to the amount of power output produced by the considered system. Hence, the higher the value, the more efficient the system is.
Ground source heat pump: COP of 3.5 to 4.5
Air source heat pump: COP of  2.5 to 3.5
Water source heat pump: COP of up to 5
The system's actual efficiency can be calculated by the amount of work it has to do, given the difference between the outside and inside temperatures. The closer the two environments are, the less work the heat pump has to accomplish in order to reach the desired temperature.
A normal figure for a heat pump is a COP of 4 which means that for each kilowatt (kW) of electricity used, 4 kW of heat is created. It is often stated as 400% efficiency which can be misleading.
Domestic heat pump efficiency varies among manufacturers but within some boundaries. Water-source heat pumps can have a COP up to 5 and some air-source may fall below 2.5, but these values are usually rare.
Normally, the COP value is between 2.5 and 4.5. Met Office data has shown that the average UK temperature from November to March (1971-2001) is constantly below 7 degrees, the monthly average varying from 4.2 to 6.9 degrees, thus the COP will be lower than usual. The COP will be around 2.8, given the variations in the outside temperature.
Due to the weather scenario, the heat pump will need 3,928kWh of electricity for space heating at a cost of £1,335 and another £460 to produce domestic hot water, thus ending up with a total of £1,795 per year.
The reduction in air source heat pump running costs would be only 3.5% in comparison to a gas boiler.
If you're using the heat pump to produce domestic hot water as well, your running costs will increase.
u003cpu003eThe COP is calculated by every manufacturer on a specific set of criteria, which might or might not include things like circulation pump and defrost cycles but do not include the electric heater.u003c/pu003e
The size of the heat pump
Measure in British thermal units (BTUs), size actually refers to its service capacity or its power. The typical 18,000-BTU can weigh around 1.5 tons while a 60,000-BTU can be around 5 tons.
A heat pump will have around 12,000 BTUs per ton of size. A 600m area will require 30,000 to 60,000 BTUs (depending on factors like average temperature, weather, and some of the others discussed earlier). Aside from the BTU output, the amount of Watts (W) that an air source heat pump uses is also influenced by its COP level.
Available heat pump incentives
How much does it cost to fit a heat pump in the UK?
Name of grant
Terms of funding
Eligibility
Active period
The Boiler Upgrade Scheme
(BUS)
Maximum £7,500 for both air source heat pumps and ground source heat pumps
Homeowners and certain types of landlords
2022 to 2028
ECO4
Dependant on means-testing
People on a specific list of benefits
2022 to 2026
Warmer Homes Scotland
Dependant on individual situation and home energy rating
People who meet certain benefits criteria
Re-started in October 2023
Home Upgrade Grant
Dependant on individual situation and local government budget
People who meet certain criteria
Closed to applications in 2023
Under the Boiler Upgrade Scheme, the UK government will cover £7,500 for both air source heat pumps and ground source heat pumps.
The ECO4 scheme payouts depend largely on the EPC (Energy Performance Certificate) band of your home. For homes scored at F or G, the grants have to raise the rating to D at the minimum. For homes scored D or E, funding grants will aim for a minimum of band C. This way, the payout can vary based on the needs of the home.
The Home Upgrade Grant is closed as of April 2023, so any recent applications cannot receive payouts.
Service or maintenance costs of heat pumps in the UK
The average cost of heat pump repairs is around £500 to £600. However, depending on the parts you need to maintain, service, or check, it can be as low as £150. Extensive repairs, however, can go as high as £2000.
An annual maintenance can cost between £100 to £200. While this may seem like a heavy expense, keeping your heat running at optimal levels will spare you any big repairs and ensure that it continues to run optimally (which will save you money in the long run). It's well worth the cost of an occasional maintenance check.
How we calculated the heat pump running costs
Household gas costs vs heating costs
Ofgem estimates that annual household gas consumption for a typical home is around 12,000kWh. Once you eliminate the gas expenditures pertaining to cooking which are 2.5% of the total (300kWh), you are left with 11,700kWh per annum. This would be the typical combined space heating and water heating costs one would expect from the average UK household.
As of October 2023, the energy price cap for gas is set to £0.07, so that would mean that the annual cost of gas heating consumption is around £819.
A study from the UK Energy Department found the average gas boiler to have an efficiency of 82.5%. As shown in the figures above, boilers consume an average of 11,700kWh per annum. Seeing as the efficiency figures for gas boilers imply 82.5% of that consumption is used for heat while the rest is wasted, the heat demand can be rounded out as 11,700kWh x 0.825 = 9,653kWh.
Note: the heat demand is the energy that would be consumed assuming 100% efficiency.
Legal efficiency standards
By law, A-rated gas boilers must be a minimum of 92% efficient. In practice, boilers have lower efficiency for multiple reasons including loss of efficiency over time, seasonal shifts, the presence of older models, etc. This falls to the number shown above, i.e. 82.5%.
Jumping off from the previous heat demand figure (9,653kWh), you can cut the number down to 25% of its original value since heat pumps are 4 times more efficient. This would mean that the running power consumption of a heat pump will be 2413.25kWh, amounting to £651.58, as an example.
Note: these figures do not include standing charges, so they can not be treated as final costs.
Admittedly, not all heat pumps and houses are the same. That's why if you wish to calculate a number for your particular household and the heat pump you own or wish to own, you'll have to crunch some numbers. The best way to calculate the running cost of your specific heat pump is to look at these factors:

The size and the energy needs of your home: How many bedrooms you have and how many of the areas you want to ventilate are going to be factored in for your running costs.
The size of the heat pump: The size of a heat pump decides how powerful it is and how many BTUs it can handle.
The COP and the efficiency of the system: Aside from the size or power, the level of efficiency your heat pump operates with will determine how much power it will expend while it's working.
The current electricity prices: The cost of electricity and fluctuations in prices play a significant role in the running cost of any heating system. While heat pumps are highly efficient, they are still reliant on the energy grid and the prices associated with it.
As of 1 October 2023, the price cap will be set at an average of £1,923 a year for a typical dual-fuel household.
Despite the complexity of calculating running and installation costs, heat pumps are a great way to keep the energy bills on the manageable side. One factor that also matters is your heat pump installation cost, which is why you'll need an installer you can trust. While this usually takes days of laborious research and painstakingly comparing prices on your own, we can streamline the process.
All you have to do is fill out a 30-second form and we'll handle the rest. Instead of contacting and assessing companies on your own, we'll provide you with 3 free, non-binding quotes from trustworthy installers in your area. Click the button below to get started.
Quotes from local engineers
Payment by finance available
Save up to £1100 per year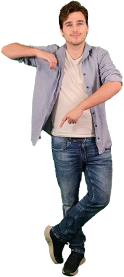 Optimise your home and save the planet
FAQ